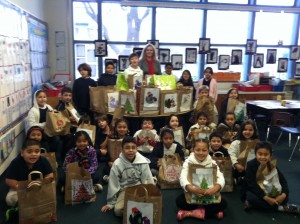 Mrs. Washburn's 2nd grade class organized a food drive for Second Harvest Food Bank.  The students created a flyer to go home in the Thursday folders, collected and decorated paper grocery bags, and collected all of the donations brought in by Roosevelt students in each classroom.
By Friday, December 16, over 40 grocery bags full of food had been collected by the 2nd graders to donate to Second Harvest.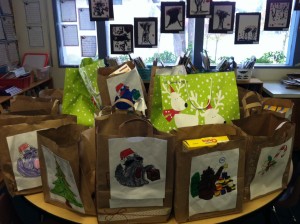 Mrs. Washburn and her class would like to thank all of the families that made donations for making the food drive so successful.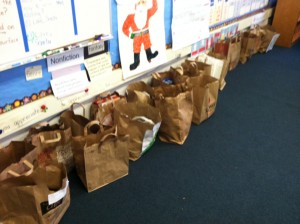 Mrs. Washburn expressed how proud she is of her second graders for wanting to do the food drive.  "They understood the importance of feeding the hungry in our community.  I have a special thanks to my room mother, Melissa Bryant, for bringing the idea to the class and for working wit the Second Harvest Food Bank.  I hope this becomes and annual tradition at Roosevelt."
---

Advertising helps supplement this free website by DigitalPTO.com | Disable Ads Here