Make sure to mark your calendars for the following events at Roosevelt this week:
Note: CST testing continues for all students in grades 2 – 7. (5th grade students have finished testing.) The CST pep rally is each morning in the cafeteria at 8:00am. Classroom doors are LOCKED from 8:15am – 10:15am for testing. Late students will have to wait in the office, so please get to school on time! During the CST testing window, all students in grades 2-7 are invited to eat a complimentary breakfast in the cafeteria beginning at 7:45am. Makeup tests will also be given this week.
Monday, May 6
5th Graders leave for Outdoor Education at 8:00am
Friday, May 10
5th Graders return from Outdoor Education at 12:30pm
Important Dates…
May 16 – Common Core Standards Information Mtg at 7:00pm at the District Office
May 18 – Pancake Breakfast at Applebees
May 20 – Tickets for Earthquakes vs. LA Galaxy at Stanford go on sale
May 20 – PTA Meeting at 6:00pm in Rm 14 – Last Meeting of the Year!
May 22 – Common Core Standards Information Mtg at 9:00am at the District Office
May 27 – Memorial Day Holiday – No School
May 31 – School wide Talent Show at 5:30pm
June 6 – Kindergarten on Early Bird Schedule
June 6 – Open House/PBL Fair at 5:30pm – 7:00pm
June 10 – Kindergarten on Early Bird Dismissal for the remainder of the year
June 10-13 – Minimum Day Schedule for grades 1-7
June 13 – Kindergarten Promotion (TBA)
June 14 – Last Day of School – Super Minimum Day – 12:00 Dismissal
Trivia Question…
This is the last week of the California Standards Test (CST),  so we'll continue to test YOUR knowledge. Lets see how many of you are smarter than an 8th grader:
8th Grade Language Arts:
Which word is derived from the Latin root word meaning to cut?
A. contract
B. partial
C. section
D. junction
8th Grade Science:
Which characteristic of motion could change without changing the velocity of an object?
A. the speed
B. the position
C. the direction
D. the acceleration
Make your guesses and find out if you're right at the bottom!
Pancake Breakfast at Applebee's…
Roosevelt is hosting a pancake breakfast at Applebee's in Redwood City on Saturday, May 18 from 8:00am – 10:00am. Roosevelt teachers are generously donating their time to be servers. This will be a fun family event! Invite friends, family and neighbors. Tickets will cost $5 each. Order forms came home in last Thursday's folder. Fill out the order form and return it to your child's classroom or bring it in to the school office.
Art Show Set Up…
Help is needed throughout the day on June 6th to get our students' art displayed for Open House that night. Artistic ability is not needed, but you will have to know how to use a stapler! The art work has to be stapled to display boards and tables need to be covered. The students have been working hard all year on their artwork, so please come and help to get it looking it's best! Help will also be needed on June 7th to take all of the artwork down. If you can only help for an hour or two, it will be appreciated! Please contact Marlene Perez at marlenevperez@comcast.net to help out.
PTA Enrichment Fund…
We're in the final stretch for the year! Pledge reminders were sent out two weeks ago and if you think that the PTA doesn't need any more money this year, you're wrong!  Teachers are now turning in their requests for field trip funding from the PTA and we need to collect your pledged money to make those field trips happen!  If you still haven't contributed $100 per child, you can still do so. We want to give the teachers the go ahead to schedule those field trips and classroom visitors. The PTA would also like to purchase additional SMART boards for our classrooms. Please include your child's name and room number so that it can be credited to your family. Each family that contributes $100 in either a direct donation or fulfills their pledged donation of at least $100 will receive free Raccoon Bucks which the students can use at the Snack Shack!
Checks should be made out to Roosevelt PTA or you can make a cash donation.  You can also pay via Credit Card or bank transfer using the PayPal Donate button on the parent blog at www.rooseveltparents.com You can also pay by credit card in the school office. Thank you for your generosity!
Volunteer from Home…
Do you want to help out, but just can't be on campus to do it? Our PTA is looking for anyone to volunteer as a grant writer to help secure additional fundraising money for our school. You don't need any special training and you will be given all of the information you need to apply for grants. This is a job that can be done on your own time from home. Please contact Ms. Girardi at pgirardi@rcsdk8.net if you are interested or want more information.
Looking forward…
At the last PTA meeting of the year, we'll be discussing ideas that might be budgeted in for next year. We need to know what YOU want to see at Roosevelt next year. Last year it was a parent that came to the PTA with the proposal of using Art4All instead of Art in Action. The PTA agreed that it was a great program and so it was made it a budget priority. If you have ideas to share, you can attend the final meeting on May 20 at 6:00pm or you can email your ideas and suggestions to trishreillytaylor@gmail.com (English) or Lydia Hernandez at lyhernan2002@gmail.com (Spanish)
Raccoon Bucks…
Have you seen the new Raccoon Bucks which students can use to purchase items in the Snack Shack? Each Raccoon Buck costs $1 and is good for $1 worth of items at the Snack Shack. Now you be sure that your child is only buying our school's healthier snack items instead of buying from the ice cream truck. Please note that if your child buys an item worth 50¢, they will not get change back. You can purchase Raccoon Bucks in the school office. You will also receive Raccoon Bucks once you fulfill your $100 PTA donation pledge.
Earthquakes Soccer Game…
Roosevelt has once again reserved seats at the June 29 SJ Earthquakes vs. LA Galaxy soccer game at Stanford Stadium. Banners will be going up soon with information about upcoming ticket sales! All tickets cost $20 each. Tell your friends and family – this game was sold out last year and we were lucky enough to have an entire section! Ticket sales will begin the week of May 20.
Fundraise While You Shop…
Reminder – take a picture of your weekly shopping receipts for Shoparoo points! If you have an iPhone or Android smartphone, download the free Shoparoo app today. Every time you shop at a store that sells grocery items or pet food, take a picture of your receipt and submit it. You can view the school's leaderboard and see who has the most points. It's a new month with a brand new leaderboard, so it's anyone's to win! This week Joanne D has taken the lead with 280 points, but Guy T is close behind with 240 points. Let's see who's going to be in the lead next week!
Please don't forget to also sign up on escrip.com to help earn money for Roosevelt at stores such as Safeway, Old Navy, Home Depot, etc. and always look for the Box Tops logo on anything you buy.
Speaking of Box Tops…
We are still collecting Box Tops! You can turn them in to the Box Tops box on the counter in the office or turn them in to your child's teacher. Each Box Top earns 10¢ for our school. It may not sound like much, but the last batch of Box Tops that we turned in earned almost $450!
Have you read everything?
Let's see how many of you are reading the ENTIRE weekly update! The first 10 people that send an email to trishreillytaylor@gmail.com that says "I read it!" will receive a free Raccoon Buck!
"Like" us on Facebook…
Please be sure to "Like" the Roosevelt page to get school and district updates and pictures from Roosevelt school events in your news feed.
If you've liked our page, but don't see any updates in your news feed, it's because Facebook has been using a formula that hides posts for pages that don't pay for sponsored placements. What can you do? Go to our Facebook page and hover your mouse over the Liked box. Then make sure Get Notifications and Show in News Feed are checked. http://www.facebook.com/pages/Roosevelt-Elementary-School/214259038634327
Trivia Question Answer…
The correct answer is C. section, and B. the position. How did you do? For more practice questions, you can look at the California Department of Education website at http://www.cde.ca.gov/ta/tg/sr/css05rtq.asp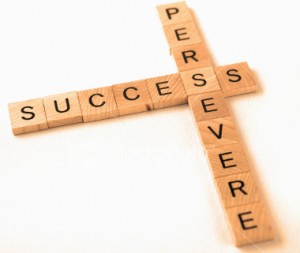 To prepare your child for the CST, make sure they get to bed early and no electronics or tv in the hour before bed. Eat a good, healthy breakfast. Get to school on time. Also, talk to your child about the test. Remind them to take their time, read all directions, check their work, and watch out for the "tricksters" and "stinkers".
The students have been working hard all year, so let's help them to do their best and let's see if Roosevelt can get an API score of 800 or more!
Have a great week!
---

Advertising helps supplement this free website by DigitalPTO.com | Disable Ads Here