It's that time of year again! School supplies are on the shelves and school uniforms are in the stores.
Uniforms:
Roosevelt logo polo shirts, t-shirts and jackets will be sold at MAZE day, so you can stock up there as well. For the first time ever, uniform polo shirts with the Roosevelt logo will be sold for $10 each, so it's a great value! More information and price sheets will be mailed with your MAZE day packet.
Uniforms are on the shelves at Target, Old Navy, KMART and Costco right now if you want to get a head start on buying for the upcoming school year.
You can order uniforms online from French Toast (www.frenchtoast.com).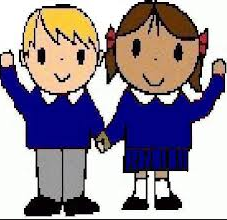 They have our school's logo on file so for an additional charge, you can have the Roosevelt raccoon embroidered on shirts or sweaters. Use our school's source code when you shop and Roosevelt gets 5% of your order: Use Source Code QS46WJ9. Over the summer they have a lot of sales, so keep checking their website for deals.
The following uniform color choices are part of the uniform dress code for 2013/2014:
Dress code for grades K-5:
Navy or Khaki – pants, shorts, skirts, jumpers, etc
White or Navy – collared shirts/tops, sweaters, jackets
Dress code for grades 6-8 ONLY:
Black, Navy or Khaki – pants, shorts, skirts, jumpers, etc
White, Black or Navy – collared shirts/tops
Black, Navy or White – sweaters, jackets.
School spirit t-shirts or sweatshirts are also considered part of the dress code for grades K-8.*
School Supplies:
Now is your chance to take advantage of the sales on school supplies! If you lost the supply list that your child brought home at the end of the year, here are printable copies for you.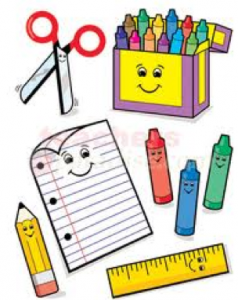 1st Supply List_2013
*Incoming Kindergarten students will receive their supply lists at MAZE day. If you want to purchase a few items over the summer, the Kindergarten teachers always need gluesticks, Kleenex, bottles of hand sanitizer, copy paper (white or any color) and white board markers.
Important Dates for the 2013/2014 School Year…
August 20 – MAZE Day for students with last names A-L from 5:00-7:00pm
August 22 – MAZE Day for students with last names M-Z from 4:00-6:00pm
The first day of school for the 2013/2014 school year will be Monday August 26.
---

Advertising helps supplement this free website by DigitalPTO.com | Disable Ads Here