Mark your calenders for the following events at Roosevelt: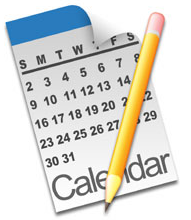 Monday – Friday: Music classes begin for grades 1-5. Note: Music in grades 1-8 is paid for by the Redwood City Education Foundation (rcef). Roosevelt's PTA pays for music in the Kindergarten classes.
Monday, September 30
School Garden meeting at 8:30am for anyone interested in helping with the school garden this year (more info below)
Thursday, October 3
Last day to turn in money from chocolate sales. Please send your envelopes with $60 per box of chocolate with your child or drop them off in the school office. Thank you!
The first of a series of parent meetings about the new Common Core standards is scheduled for Thursday, October 3 at 7 p.m. at the District Office at 750 Bradford Street. During this meeting we will discuss changes in K-2 instruction and learning, and the new report card.  We will also focus on the district-wide changes in grades 3-8 in English Language Arts, Science and Social Studies.  Child care and Spanish translation will be provided.
Friday, October 4
Free Dress Friday!
Fire Drill

Parents are invited to come and meet with Principal Girardi over a cup of coffee and snacks at 8:00am in Room 1 (the room across the hall from the school office). Hear first hand about district and school news, talk about any issues or concerns you may have or just come for the coffee. This is also a great opportunity to meet other Roosevelt parents! This is a very casual meeting so if you can only drop in for a few minutes, you're still welcome to attend. Spanish translation is available for those that need it. If you have a younger child, you are welcome to bring him/her. Tell a friend!
Important Dates…
October 12 – rcef OctobeRun (more information below)
October 14 – Site Council Meeting at 6:00pm in Room 14
October 21 – PTA Meeting at 6:00pm in Room 14
October 23 – Restaurant Fundraiser Night – Pasta Pomodoro
October 24 – Spooktacular Bingo at 5:30pm (2nd grade families volunteering) Note date change
October 25 – Teacher Training Day – No School
October 30 – Picture Make-up Day
October 31 – Halloween Parade at 8:15 – Downstairs Playground
Gardening…
We're looking for gardeners to help out this year!  If you are interested in gardening at the school, please come on Monday Sept. 30th at 8:30am for a brief meeting and tour of the school garden. You don't need to know much about gardening or devote hours every week- just a willingness to learn and a couple hours a month would be helpful. Contact megan goulden at megan.goulden@gmail.com for more info.
Dance Classes with Danny G…
The dance classes with Danny G began last week and all parents were notified if their child got in to the class. If the full payment of $45 is not received before the Monday afternoon class, your child will lose their spot and it will be offered to the first student on the wait list. Please make any checks out to Roosevelt PTA.
Supplies Needed for Middle School Exploratory Wheel Classes…
Our 6th, 7th and 8th graders spend the last hour of the school day in classes such as Creative Writing, Photography, DIY Science, Game Strategy & Design, etc. These classes are all taught by the Middle School teaching staff, but the district doesn't have the money to purchase extra supplies. Please take a look at the list of supplies needed and see if there's something listed that you can donate. Go to: Call for School Supply Donations
Online Directory…
The 2013/2014 school directory is going green! We've switched to an online directory to save money on printing costs and to save paper. You will be able to access the directory from your home computer, smart phone or tablet. You can also update your family information any time during the year. The system will "graduate" your child every year, so you only have to enter the information just once. Each year you just need to verify that your information is correct.
Go to:  https://www.myschoolanywhere.com/new-family.a5w?fam=RooseveltSchool13838
Fill out the information for each Roosevelt student in your family
In the "Family Display Note" please fill in any languages spoken at home
Hit Save  — You're all done!
OktobeRun…
Once again the Redwood City Education Foundation (rcef) is sponsoring a 1/2 Marathon and two 5K races on October 12 in downtown Redwood City. The second 5K race is a "Kolor Run" – at each 1K point, runners will be blasted with non-toxic colored powder. Participants can run or walk in any event. To register, go to  www.oktoberun.com
Spooktacular Bingo…
Mark your calendars for Roosevelt's 4th annual Spooktacular Bingo Night!  Thursday, Oct. 24th from 5:30-8:30. Doors open at 5:30, with our Pumpkin/cake walk beginning at 5:30.  Come in your favorite Halloween costume!  Pizza, popcorn, water for $1.00 each. 2$ for candy. Bingo will begin at 7pm.  .50cents per game. Pumpkin/cake walk, face painting, and Bingo with fabulous prizes! (Please note: The date has been changed due to the school holiday on Oct 25 and the availability of our bingo callers) Speaking of our bingo callers, what will Mr. Williams and Mr. Anderson come dressed as this year? Come to bingo night to find out!
If you are a 2nd grade parent, make sure you've signed up to help with this event.Please contact Kim Schiff at kbschiff@sbcglobal.net if you can help, Thank you!
Spiritwear and 100%ers…
If you filled out one of the pink order forms for spiritwear to get your items in a Roosevelt shopping bag, please stop by the office to pick up your order. If you received a letter for your 100% donation and hadn't received a goodie bag or raffle ticket, please stop by the office to pick it up. If you would like it sent home with your child, please contact guytaylor123@yahoo.com
"Like" us on Facebook…
Please be sure to "Like" the Roosevelt page to get school and district updates and pictures from Roosevelt school events in your news feed.If you've liked our page, but don't see any updates in your news feed, it's because Facebook has been using a formula that hides posts for pages that don't pay for sponsored placements. What can you do? Go to our Facebook page and hover your mouse over the Liked box. Then make sure Get Notifications and Show in News Feed are checked. www.facebook.com/RooseveltElementarySchool
Have a great week!
---

Advertising helps supplement this free website by DigitalPTO.com | Disable Ads Here