Mark your calenders for the following events at Roosevelt: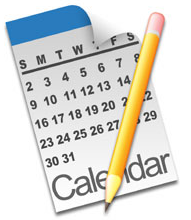 Monday – Friday — teachers working on data analysis of benchmark tests. Your child may have a substitute teacher for all or part of the school day.
Monday, September 23
Roosevelt School Garden Receiving a City Beautification Award at 6:30pm at City Hall (details below)
Dance classes with Danny G begin at 2:50 for the students that are registered for the class. Please make sure to bring your $45 fee for the 10 weeks on Monday. If you are unsure if your child is in the class or on the wait list, contact the school office.
Tuesday, September 24
Reviewer for the CSBA Golden Bell Award on campus – Roosevelt is a finalist! (details below)

PTA Meeting at 6:00pm in Room 14 (date changed due to the awards ceremony on 9/23) PTA meeting at 6:00pm in the Faculty Lounge (Room 14). The PTA will be discussing the status of current fundraisers and direct donations fundraising and looking at the PTA's budget  for this year! All are welcome to attend and Spanish translation is available. Free childcare is offered in the YMCA room.
Friday, September 26
Earthcapades Assembly for grades TK – 5
Last day to pick up boxes of chocolate from the office (all money due by October 3)
Important Dates…
September 30 – Music classes for grades 1 – 5 begin this week
October 3 – Last day to turn in money from chocolate sales
October 4 – Coffee with Principal Girardi at 8:00am in Room 1 (date changed due to room availability)
October 12 – rcef OctobeRun (more information below)
October 14 – Site Council Meeting at 6:00pm in Room 14
October 21 – PTA Meeting at 6:00pm in Room 14
October 25 – Teacher Training Day – No School
October 25 – Spooktacular Bingo at 5:30pm (2nd grade families volunteering)
October 30 – Picture Make-up Day
October 31 – Halloween Parade at 8:15 – Downstairs Playground
Beautification Award Winner…
The annual Mayor's Beautification Recognition Program highlights the best projects from throughout the community of Redwood City. A panel of volunteer judges screened the entries, and the final selection process included a site visit to all the entries. This year's winners will be honored at a special reception and ceremony at a City Council meeting on September 23, at 6:30pm. Roosevelt is being given a Beatification Award for the School Garden. Lead garden volunteers Megan Goulden and Suzanne Buerchner, Roosevelt teacher Mary Washburn, Principal Girardi and Roosevelt students will be at the ceremony to receive the award for Roosevelt. If you haven't done so already, take a walk by the school garden and see the results of their hard work!
Megan can always use more garden volunteers to weed or water over the weekends and school holidays or help with classes using the garden during the school week.  If you want to be added to the list of volunteers, contact megan.goulden@gmail.com.
World's Finest Chocolate…
You can sign out a box of fundraising chocolate at any time by returning the order slip to your child's classroom or stopping by the office. Please note: Once you sign out a box of chocolate, you are responsible for the full cost of the box. Partially sold boxes cannot be returned to the office! If you are having trouble selling your entire box, PLEASE come by the school office – there may be other families that are willing to purchase some of your chocolate to sell and you can be matched up with those families. Selling tips: Do not send your child to sell door to door without an adult. If selling in front of Lucky's, Safeway, banks, etc. it really helps to make a sign indicating that this is a Roosevelt school fundraiser and your child can wear a school logo shirt to help buyers see that it is for our school. Make sure to check in with the store manager to see if the space has been previously reserved. Each candy bar sells for $1 and this year there are a total of 60 bars in each box. Students selling 8 cases of chocolate (12 cases for families of 2 or more) will win an event at Pump It Up!
The CSBA Golden Bell Awards…
Each year, the California School Boards Association (CSBA) recognizes programs throughout California that promote excellence in education with the Golden Bell Awards. Larry Champion, Tehama County Superintendent of Schools said, "It's like the Academy Awards of education," when a program in his county won last year.
This year, CSBA received more than 220 entries and Roosevelt's Project Based Learning (PBL) program is one of the finalists. The application review committee will be on the Roosevelt campus on Tuesday morning to meet with Principal Girardi, and visit some classrooms to observe Roosevelt's PBL program in action. The awards ceremony is in early December in San Diego, so keep watching the blog for an update!
Online Directory…
The 2013/2014 school directory is going green! We've switched to an online directory to save money on printing costs and to save paper. You will be able to access the directory from your home computer, smart phone or tablet. You can also update your family information any time during the year. The system will "graduate" your child every year, so you only have to enter the information just once. Each year you just need to verify that your information is correct.
Go to:  https://www.myschoolanywhere.com/new-family.a5w?fam=RooseveltSchool13838
Fill out the information for each Roosevelt student in your family
In the "Family Display Note" please fill in any languages spoken at home
Hit Save  — You're all done!
School Site Council…
Applications went home in the Thursday folder for School Site Council. This is the parent, staff and teacher group that meets once a month to review school safety plans and spending of Measure W funds. If you're interested, please fill out the application and return it to school with your child. If you don't want to serve on Site Council, all parents may attend the meeting. Only Site Council members can vote, but all families are welcome to come and ask questions or speak up about any issues.
PTA…
Do you want to have a say in how the PTA spends your money? Then send in your membership form with your yearly dues ($5 for individual or $8 for family). Members will have voting rights at PTA meetings and general PTA assemblies. Come to the first PTA meeting of the year on Tuesday, September 24 at 6:00 and if you've paid your membership dues, you can vote on the budget items for this year!
Roosevelt Enrichment Fund Reminders…
Are you in — to win? Anyone that gives $100 will get a gift bag and a chance to win an iPad Mini! The drawing will be held at the November PTA meeting so make sure to get your donation in soon! Donations to the PTA pay for our art program, music, field trips, drama, outdoor education,  assemblies, classroom supplies, after school clubs, after school classes and various needed items and supplies for this school year. Reminders were sent home for all families that wanted to make a monthly contribution to the Roosevelt Enrichment Fund. Please remember to send in your money. Please include your child's name and room number so that it can be credited to your family.
Checks should be made out to Roosevelt PTA or you can make a cash donation. Please use the envelope that was sent with the reminder to send back your payment so that it can be credited to your family. You can also pay via Credit Card or bank transfer using the PayPal Donate button on the parent blog at www.rooseveltparents.com You can also pay by credit card in the school office.
Thank you for your generosity!
OktobeRun…
Once again the Redwood City Education Foundation (rcef) is sponsoring a 1/2 Marathon and two 5K races on October 12 in downtown Redwood City. The second 5K race is a "Kolor Run" – at each 1K point, runners will be blasted with non-toxic colored powder. Participants can run or walk in any event.  www.oktoberun.com
Spooktacular Bingo…
Mark your calendars for Roosevelt's 4th annual Spooktacular Bingo Night!  Friday Oct. 25th from 5:30-8:30. Doors open at 5:30, with our Pumpkin/cake walk beginning at 5:30.  Come in your favorite Halloween costume!  Pizza, popcorn, water for $1.00 each. 2$ for candy. Bingo will begin at 7pm.  .50cents per game. Pumpkin/cake walk, face painting, and Bingo with fabulous prizes!
If you are a 2nd grade parent, make sure you've signed up to help with this event.Please contact Kim Schiff at kbschiff@sbcglobal.net if you can help, Thank you!
"Like" us on Facebook…
Please be sure to "Like" the Roosevelt page to get school and district updates and pictures from Roosevelt school events in your news feed.If you've liked our page, but don't see any updates in your news feed, it's because Facebook has been using a formula that hides posts for pages that don't pay for sponsored placements. What can you do? Go to our Facebook page and hover your mouse over the Liked box. Then make sure Get Notifications and Show in News Feed are checked. www.facebook.com/RooseveltElementarySchool
Have a great week!
---

Advertising helps supplement this free website by DigitalPTO.com | Disable Ads Here