Mark your calenders for the following events at Roosevelt:
Please Note: If you are a 5th Grade parent, make sure you've signed up to help at the Book Fair. The schedule is available in the office, so call or stop by. If you are not a 5th grade parent, but would like to help out, you are welcome to sign up as well.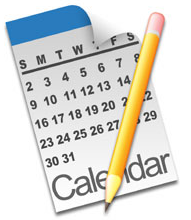 Monday, October 28
Last day of Book Fair Coin Drive! Bring in any change!
Vision Screening for 6th, 3rd TK and K and rooms 31, 6A and 6B
First Day of Book Fair! Open 2:00-3:30pm
Tuesday, October 29
Book Fair Hours – 9:45-10:45am, during Lunch Recess, and 4:00-7:00pm. The book fair evening event will include fall themed pastries and apple juice.

Student Council Meeting – After School in Room 7
Wednesday, October 30
Book Fair Hours – 9:45-10:45am, during Lunch Recess, and 2:00-3:30pm.
Picture Make Up Day

Vision Screening for 6th, 3rd TK and K and rooms 31, 6A and 6B
Thursday, October 31
Halloween Parade at 8:15 in the lower playground! Students may come to school in their costumes. Costume rules: no weapons and no gore. Please remember that the students need to change back into their uniforms after the parade, so pack a uniform if they are not able to wear it under their costume.
Many classes will be having Halloween or Harvest themed parties at some point during the day on October 31. Please check with your child's teacher to see if any food items or supplies are needed.
Book Fair Hours – 9:45-10:45am, during Lunch Recess, and 2:00-3:30pm.
Friday, November 1
Last day for the Book Fair!  Hours – 9:45-10:45am, during Lunch Recess, and 2:00-3:00pm.
Important Dates…
November 5 – Student Council Meeting – after school in Room 7
November 5 – Site Council Meeting at 6:00pm in Room 14
November 7 – 8th Grade Parent Information Night at Sequoia High School at 6:30pm
November 11 – Veterans' Day – No School
November 13 – Kindergarten Tour Night for 2014/2015 school year at 6:30pm
November 18 – PTA Meeting at 6:00pm in Room 14
November 25 – 26 – Fall Parent/Teacher Conferences – No School
November 27 – 29 – Thanksgiving Holiday – No School
6th Grade Families…
If you haven't done so already, please send in your $50 deposit and/or your next payment for the May Yosemite trip. Roosevelt has to give the Yosemite Institute a headcount of students attending and a deposit to hold our space. Checks may be made out to Roosevelt PTA. You may also pay via credit card in the school office or with the Donate button on the parent blog.
On the Parent Blog…
There are some fun pictures from last Thursday's Spooktacular Bingo! Also, some teachers and parents have been sending in pictures of activities in their classrooms. If you have any pictures to share, please let us know. www.rooseveltparents.com
Online Directory…
The 2013/2014 school directory is going green! We've switched to an online directory to save money on printing costs and to save paper. You will be able to access the directory from your home computer, smart phone or tablet. You can also update your family information any time during the year. The system will "graduate" your child every year, so you only have to enter the information just once. Each year you just need to verify that your information is correct.
Go to:  https://www.myschoolanywhere.com/new-family.a5w?fam=RooseveltSchool13838
Fill out the information for each Roosevelt student in your family
In the "Family Display Note" please fill in any languages spoken at home
Hit Save  — You're all done!
Book Fair…
The Book Fair is being held all this week. If you are a 5th grade parent, be sure to look for sign up sheets to volunteer at the Book Fair. Parents are asked to sign up for at least one time slot and/or to bring items for the evening event. All money raised from the coin drive and Book Fair sales go towards the purchase of new books for our school library and the classroom libraries. Paulette cannot do it alone, so please sign up for a time slot to help out!
School Garden…
Would you like to get your hands dirty? Our Garden Coordinator, Megan Goulden, is looking for volunteers on Thursday mornings – to do some work,and watch our Roosevelt kids  discover the garden.
Megan will be there each Thursday from about 8:30-10:30am working with the 3rd graders and doing various tasks that need to be done.  If you can come for any time, it would be great.
There are  a couple of projects to finish before the cold weather sets in — if you can come on a weekend or other day instead, let Megan know and she can make arrangements. Contact Megan Goulden at 650-766-0806 cell or megan.goulden@gmail.com
Nutcraker…
Come see the Bay Area's most family-friendly Nutcracker performance at the historic Fox Theater in Redwood City on Friday, December 6th at 7:00pm andSunday, December 8th at 2:00pm. Ballet America's show has it all: professional dancers, alongside 100 local performers, including Roosevelt's very own Nicholas Schiff (2nd grade). Tickets range in price from $18-$39 and are available via the website: www.balletamerica.org. Get your tickets early before they sell out. See you at the ballet!
Parent's Education Network…
The Parent's Education Network (PEN) is based in San Francisco, but they want to start new pilot chapters across the country to support other families with language and attention based learning differences.  A parent on the peninsula is interested in starting a chapter here and is looking for any other parents that would like to join. Their second meeting is on Tuesday, November 5 at 5:30PM at Athena Academy in Mountain View.   Please contact Jenna Ellis at Ellis.jenna@yahoo.com if you'd like to join.
Fundraise While You Shop…
Way to go parents and friends that have been scanning receipts! We passed 50,000 points which equals $100 for our school. Keep scanning to help us earn a chance at some bonus points!! www.shoparoo.com
Please don't forget to also sign up on escrip.com and register your Safeway Club card, credit cards and debit to help earn money for Roosevelt at stores such as Safeway, Old Navy, Home Depot, etc. (You must renew your Safeway Club card/escrip membership each year.)
Always look for the Box Tops logo on anything you buy. Each Box Top earns 10¢ for our school. Designate a spot in your house to save any Box Tops so that you can participate in the challenges all year long. Also don't forget to ask friends and family to collect Box Tops for you as well!
"Like" us on Facebook…
Please be sure to "Like" the Roosevelt page www.facebook.com/RooseveltElementarySchool
Have a great week!
---

Advertising helps supplement this free website by DigitalPTO.com | Disable Ads Here