Mark your calenders for the following events at Roosevelt: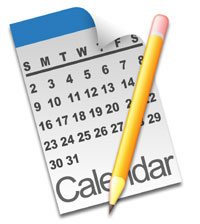 Monday, March 31
Teacher Work Day – No School
Tuesday, April 1
Open Garden at lunch time – parents are invited to visit and  work in the garden from 12:00 – 1:30pm
Chess instruction offered during lunch recess for grades 2 – 8 in the YMCA room
Talent Show rehearsal in the cafeteria at 2:30pm
Parent Information Night – Reading Fair Pizza & Prep Night at 6:00pm in the cafeteria! Come and find out about Roosevelt's Reading Fair (to be held on May 13). Families that attend Pizza and Prep Night will be able to pick up a Starter Kit which includes a tri-fold presentation board!
Wednesday, April 2
Outdoor Ed Naturalist visit – 5th grade
Talent Show rehearsal in the cafeteria at 2:30pm
Thursday, April 3
9:00am Julius Caesar production – 7th & 8th grades
5th grade/Room 13 field trip to Recology
Talent Show rehearsal at PCC for students in Talent Show at 12:45pm
Registration deadline for Youth Tennis for 1st – 5th graders (Boys & Girls) and  Spring Paddling for 6th, 7th & 8th graders (Boys & Girls)  – more information below
Friday, April 4
Please return the gold forms indicating if your child(ren) will be returning to Roosevelt for the 2014/2015 school year
8th grade field trip to Fort Point
Roosevelt's 2nd Annual Talent Show at 6:00pm at Penninsula Covent Church – Fellowship Hall (3560 Farm Hill Boulevard) Make it a family night! Dinner sold from 5:45-6:15, Show starts at 6:30.  Treats sold during Intermission. $1 entry enters you in a raffle for numerous prizes! Come and see the talent at Roosevelt!
RCEF Benefit at Canada College at 5:30pm. (see below for more information)
Important Dates…
April 6 – Girls on the Run hike (to be confirmed)
April 7 – 6th graders leave for Yosemite
April 7 – May 16 – SMARTER BALANCE testing practice & testing administration
April 8 – Site Council Meeting at 6:00pm in Room 14
April 9 – Student of the Month Assemblies — 8:00 3rd-5th, 9:00 1st, 10:45 2nd, 11:45 Kinder (YMCA Room), 1:10 6th-8th
April 10 – Intermediate Orchestra Festival rehearsal at 9:15am
April 14 – 18 – Spring Break — No School
April 21 – Classes Resume
April 21 – PTA Meeting at 6:00pm in Room 14
April 30 – Last day to order Yearbook for $25
May 13 – Reading Fair entries due! Presentation boards may be dropped off from 7:45-8:00am in the cafeteria
May 13 – Roosevelt's Reading Fair at 6:00pm in the Cafeteria
May 16 – Movie Night
May 19 – 5th graders leave for Outdoor Education
June 5 – 8th grade graduation at MIT
Benefit for a Brighter Future…
The Redwood City Education Foundation (RCEF) is hosting it's annual benefit to raise money for programs offered at all of the schools in the Redwood City School District. Here's your chance to get dressed up and rub elbows with others in the district that care about funding the arts in our schools. This year's benefit is being held at Canada College on Friday, April 4 at 5:30pm. More information is available at www.rcef.org.
5th Grade Families…
Please send in your payments now for the week Outdoor Education in May. As with other field trips and events throughout the year, the PTA can't fund the entire trip for the 5th grade so we need parent contributions  to make this trip happen.
Fundraising…
There is only one fundraiser left for this school year. Ticket sales for the SJ Earthquakes vs LA Galaxy on June 28 at Stanford will be going on sale in mid April!
However, the PTA still has A LOT left to pay for this year and they need money in the bank for the August payment to Art 4 All for next year's art classes (~$25,000). If you are receiving monthly pledge reminders from the PTA, please send in your payments. If you haven't made a direct donation or haven't paid your pledged amount, please do so! So far, the PTA has been able to pay for: field trips ($13,000 or $20 per student), Art 4 All for every student ($20,000 or $35 per student), teacher reimbursements ($120 per teacher), Family Fun Nights ($500 per event), after school enrichment ($10,000), Outdoor Education ($10,000) and Yosemite ($10,000). If you want to see the PTA budget or if you have any questions, please feel free to contact reftreasurer@gmail.com
The PTA is still asking each family to donate $100 per child to our school to pay for the above expenses and so much more! Checks can be made out to Roosevelt PTA or you may pay by credit card in the school office or use the Donate button on the parent blog at www.rooseveltparents.com
The PTA would like to extend their heartfelt thanks to those families that have already contributed $100 and to those that have been making regular payments on their pledged amounts.
The PTA Needs YOU…
This year, the PTA was able to provide Art, Music, Field Trips, after school Spanish classes, lunch time chess, after school dance classes, Family Fun nights, and so much more! Our PTA board has served the maximum number of terms and so we need people to step up to be the new Roosevelt PTA! This is your opportunity to make a difference at Roosevelt! You can take on one of the board positions alone or with a partner to share the work. This is a great way to get involved and meet other parents at the school.  Please come to Monday night's PTA meeting at 6:00pm in Room 14 to hear more. You may also contact the school office and they will put you in touch with someone from PTA to talk about next year.
After School Sports…
Registration is now open for the following programs:
Youth Tennis for 1st – 5th graders (Boys & Girls) – Registration deadline April 3 / Cost: $95
Spring Paddling for 6th, 7th & 8th graders (Boys & Girls) – Registration deadline April 3 / Cost: $65
For more information and registration forms,  go to www.teamsideline.com/redwoodcity under Spring Sports. Please note: Any t-shirts given to players/participants for any of the above activities are acceptable to wear as school uniform shirts.
Yearbooks…
The school yearbook is now available for pre-purchase! Mr. Williams' after school yearbook club has been working on the yearbook for most of the year and it will be filled with lots of pictures of all of the activities throughout the year.  The yearbooks are full color and available for only $25 each if ordered before May 1. After May 1, the cost for each yearbook will be $30. Please make checks payable to Roosevelt PTA.  Return your order form with your payment to your child's class or bring it in to the school office. Extra order forms are available in the school office.
Fundraise While You Shop…
Don't forget to scan this week's receipts for Shoparoo, check those Safeway receipts to make sure that Roosevelt is getting your escrip credits and look for Box Tops on anything you bought this week! (A note about Shoparoo: there are other Roosevelt schools in the area – one in Burlingame and one in San Leandro. Please make sure that your points are going to the correct Roosevelt School.)
"Like" us on Facebook…
Please be sure to "Like" the Roosevelt page www.facebook.com/RooseveltElementarySchool
Have a great week!
---

Advertising helps supplement this free website by DigitalPTO.com | Disable Ads Here