Thank you again to our wonderful art teacher, Marlene Perez, for another great year of art at Roosevelt! And another thank you to those of you that have donated to the Roosevelt PTA Enrichment Fund. Without your support, we couldn't offer such a wonderful art program for the students.
All of the art has to be taken down tomorrow morning before 12 noon because the district is arriving to remove the display boards. Help is needed to remove the art from all of the boards starting at 8:00am. If you just have even a 1/2 hour in the morning to help, please stop by the YMCA room. Staple removers will be supplied!
So just how many pieces of art were displayed tonight? If you guessed a number close to 1300, you would be correct! A big thank you to the volunteers that spent two days putting it all up for tonight's art show. They went through a lot of staples – more than 4,000 in all!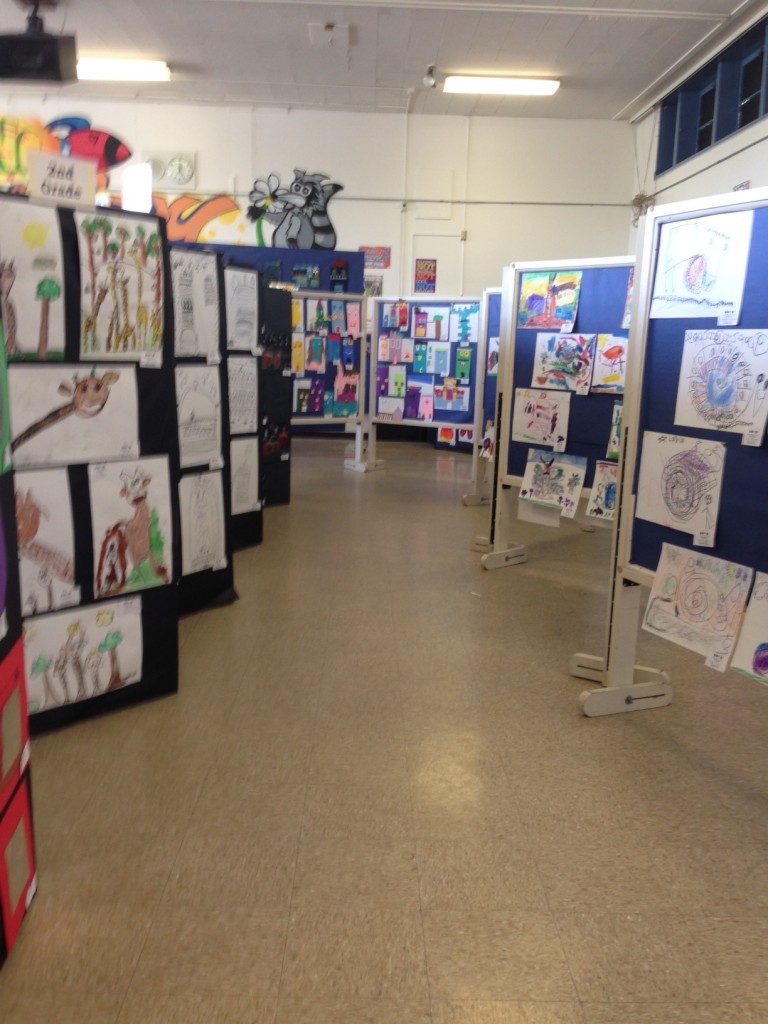 ---

Advertising helps supplement this free website by DigitalPTO.com | Disable Ads Here