Mark your calenders for the following events at Roosevelt: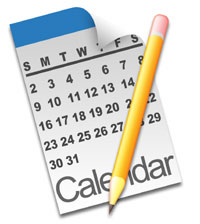 Monday, October 13
Middle School Student of the Month Assembly at 1:15pm

Site Council meeting in Room 14 at 6:00pm.  On the agenda for this month's meeting: guest Anna Lugue, Child Nutrition Director, to discuss school lunch menus. All are encouraged to attend and Spanish translation is available.

Tuesday, October 14
Picture Day! Free Dress
Free chess lessons during lunch time recess for grades 1 – 8  (Sponsored by Roosevelt PTA – thanks to parent donations to the Roosevelt Enrichment Fund)
Open Garden at lunch recess. Students may go to the school garden to help with weeding, planting, harvesting and other projects. Any parents that would like to volunteer to help are welcome! Please contact Megan Goulden at megan.goulden@gmail.com
Navigating Middle School/Teen Success (5th of 8 week session) at 6:00pm for parents of students in grades 5-8. Students whose parents attend will earn a free dress pass and are entered into a raffle for prizes! If you haven't attended the other sessions, you are still welcome to join in. (Sponsored by Foothill College's Family Engagement Institute)
Wednesday, October 15
Come and enjoy a cup of coffee with the principal on Wednesday morning! Parents are invited to come and meet with Principal Girardi over a cup of coffee and snacks at 8:00am in Room 1 (the room across the hall from the school office). Hear first hand about district and school news, talk about any issues or concerns you may have or just come for the coffee. This is also a great opportunity to meet other Roosevelt parents! This is a very casual meeting so if you can only drop in for a few minutes, you're still welcome to attend. Spanish translation is available for those that need it. If you have a younger child, you are welcome to bring him/her. Tell a friend!
1st grade field trip to DeAnza College Planetarium
After school Spanish classes for grades 4-8 begin at 2:30. There are only 3 spots left! Cost is $40 for the 8-week session and the class is being taught by Maribel Prado, a local Spanish teacher and tutor. The first 3 students that turn in their payments will get the remaining spots. Checks may be made out to Roosevelt PTA and turned in to the school office. Please email Megan Goulden megan.goulden@gmail.com or Maribel Prado maribelprado84@gmail.com with any questions.
Thursday, October 16
California Great Shake Out – Earthquake Drill
Middle School Report Cards sent home
Friday, October 17
3rd grade Lawrence Hall of Science Workshop

Saturday, October 18
Once again Peninsula Covenant Church is generously sponsoring a Beautification Day at Roosevelt School to be held on Saturday, October 18. Our teachers have submitted their wish lists and projects that they would like completed in their classrooms (i.e. cleaning shelves, organizing books, etc.) as well as other small projects all over the Roosevelt campus. Roosevelt families are invited to participate in this community event. To learn more and to sign up to volunteer, please go to  http://www.peninsulacommunitycenter.com/beautiful-day-october-18/
Important Dates…
October 20 – TheatreWorks instruction begins for 5th grade – "Systems of the Body"
October 21 – Navigating Middle School/Teen Success (6th of 8 week session) at 6:00pm
October 23 – Kindergarten Information Night at 6:00pm at MIT for parents registering for the 2015/2016 school year
October 24 – Family Fun Night – Spooktacular Bingo! at 6:00pm (6th grade parents asked to volunteer)
October 26 – Garden Beautification Day (Sponsored by Building Together)
October 27 – PTA Meeting at 6:00pm in Room 14
October 28 – Open Garden Day at Lunch Recess
October 28 – Navigating Middle School/Teen Success (5th of 8 week session) at 6:00pm
October 30 – Halloween Parade at 8:15am – lower playground
October 30 – Last day to turn in $130 for PTA donation to be entered into the raffle (more information below)
October 30 – End Roosevelt vs Adelante BoxTops Challenge!
October 31 – Teacher Training Day – No School
Box Tops Challenge!…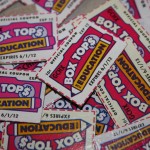 Principal Girardi DOES NOT want to wear Adelante spiritwear! The Roosevelt/Adelante BoxTops Challenge is in it's 2nd week! Please send in those BoxTops before 10/30!  Each BoxTop earns 10¢ for our school, so sending them in will not only help to win the challenge, but we can earn money for our school!  Principal Girardi has challenged Adelante's principal – the school that has collected the most BoxTops for the month will be declared the winner and the principal of the losing school will have to wear the other school's spirit wear for a day. Let's make sure that Adelante's principal has to show some Roosevelt Raccoon pride by collecting and turning in those BoxTops before October 30!
Candy sale update…
If you haven't already done so, please turn in your money for the World's Finest Chocolate Sales. Our PTA has to turn in the money to World's Finest for all of the boxes that were taken out. Free dress Friday begins on October  for any student that sold 5 or more boxes of chocolate (or 8 for families with 2 or more students). Teachers have the list of students that qualify for free dress.The limo ride to In N Out hasn't been scheduled yet. The final numbers need to be calculated and permission slips will be sent home with your student when it is scheduled.
Garden Beautification Day…
We are pleased announce that Roosevelt School was chosen as a recipient of a  Rebuilding Together Peninsula project on October 26th, 2014.  Their sponsor, the Carey School of San Mateo, will be working with RTP to provide upgrades to our garden space and surrounding area. They will be creating new, moveable benches, creating a more functional composting area, adding organizational structures to our tool shed, and creating more informative and pretty signage around the garden to highlight the wildlife habitat aspects.  They may also add asphalt art outside of our special education classrooms to enhance that area for our students.
They will provide 100 volunteers and some of our students will be asked to be the ambassadors for our school during the project.
Spooktacular Bingo…
Our next big Family Fun Night is Spooktacular Bingo on October 24! There will be games, food, bingo and fun for the whole family! Come as you are or in costume! 6th grade parents are being asked to help with this event. Please contact Aurora Gallardo at aurora.gallardo@star-vista.org or Valerie Romero at (650)346-2445.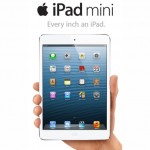 Last chance to win an iPad Mini!…
Are you in…to WIN? Families that have turned in their $130 donation to the Roosevelt Enrichment Fund are entered into a drawing on October 30 for an iPad Mini or have one of the school hallways named after your family! There will also be other wonderful prizes that you can win. If you've turned in your $130 pledge to the PTA, but haven't turned in your raffle ticket, please do so before October 30. If you are making monthly payments and you pay your $130 pledged amount by the 30th, you will receive a raffle ticket for a chance to win one of the raffle prizes. Checks can be made out to Roosevelt PTA or you can pay by credit card in the school office. Will you be one of the lucky winners?
Did you already pay the $130 pledge but haven't received your goody bag, raffle ticket and green shirt? Please contact our PTA treasurer Guy Taylor at guytaylor123@yahoo.com
Kindergarten Information Night…
Do you or someone you know have a child that is eligible for Kindergarten for the 2015/2016 school year? If so, the district is holding a Kindergarten Information Night on October 23 at 6:00pm (English w/ Spanish translation) or 6:30pm (Spanish w/ English translation) at the MIT auditorium located at 400 Duane Street. Attendees will hear about the registration deadlines and new School of Choice procedures for this year. Spread the word!
Outdoor Education & Yosemite…
5th & 6th grade families are asked to please turn in their payments for this year's Outdoor Education and Yosemite weeks. Payments may be turned in to the school office. Checks and credit cards are accepted.

Fundraise While You Shop…
Shoparoo: Do you have a smartphone? Take a picture of your weekly shopping receipts for Shoparoo points! If you have an iPhone or Android smartphone, download the free Shoparoo app today. **NEW THIS YEAR** — you can even scan your restaurant and department store receipts for points. For more information, go to  www.shoparoo.com
Escrip: Please don't forget to also sign up on escrip.com and register your Safeway Club card, credit cards and debit to help earn money for Roosevelt at stores such as Safeway, Old Navy, Home Depot, etc. and remember to always look for the Box Tops logo on anything you buy. Each Box Top earns 10¢ for our school. We'll be having Box Top contests throughout the year, so clip them and save them! NOTE: You must renew your Safeway Club Card with Escrip each year. Please go to escrip.com and click on "Renew Your Safeway Club Card"
Target: Do you have a Target REDcard? Did you know that if you select Roosevelt School, Target will donate 1% of your REDcard purchases from Target stores and Target.com to Roosevelt. www.target.com/redcard
"Like" us on Facebook…
Please be sure to "Like" the Roosevelt page to get school and district updates and pictures from Roosevelt school events in your news feed.
If you've liked our page, but don't see any updates in your news feed, it's because Facebook has been using a formula that hides posts for pages that don't pay for sponsored placements. What can you do? Go to our Facebook page and hover your mouse over the Liked box. Then make sure Get Notifications and Show in News Feed are checked. www.facebook.com/RooseveltElementarySchool
Have a great week!
---

Advertising helps supplement this free website by DigitalPTO.com | Disable Ads Here