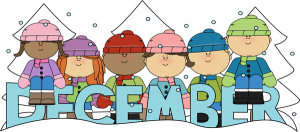 December was a very busy month at Roosevelt! Here's just a sample of what was happening in just some of the Roosevelt classrooms:
(Please note: If you get this blog post via email and can't see any of the images, please go to www.rooseveltparents.com)
Kindergarten:
The Kindergarten students all finished their PBL unit called "Let's Celebrate!" Their driving question: What can we learn from important people and events from long ago?
"Let's Celebrate!" focused on the significance of national holidays. The Kinders learned to understand that history relates to events, people, and places of the past. They each created an interactive book that explains the meanings of the eight national holidays in the year. Each page in the book displays the purpose of the holiday and provides introductory information about the human struggles that were the basis for the historical event.
Now that the book is completely assembled, the students will begin demonstrating each interactive piece to their teacher and their classmates as the holidays occur during the year. These book presentations will be used as a tool for practicing the skills needed for being a "Super Speaker".  The students will also practice how to be a "Good Audience" while their peers present the books.
1st Grade:
The 1st graders have been learning about different holiday customs around the world. The students "flew" to 6 countries around the globe to learn about different ways that people celebrate.
Congratulations to 1st graders Antonio, Aliah and Alexandra for winning the Water Conservation Poster Contest!  Their artwork has been published in this year's Water Conservation calendar, and they also got to meet the Mayor of Redwood City on December 8th! Great job!!!
2nd Grade:
Mrs. Hinojosa's class had a very busy month first visiting Mrs. Tsuchiyama's 1st graders PBL presentation "We Are One" and then completing their own PBL unit: "Can you 'Dig' it?" on soil. They also continued with Music for Learners with Mrs. Nord.
They closed out December by performing at Winterfest with Ms. Bates class from Rm 6a and they made yummy gingerbread houses with the students from Rm 31!
3rd Grade:
Ms. Eakin's class has been studying family traditions! The students learned that a tradition is something that a family does on a regular basis. Examples discussed in school include yearly family vacation to grandpa and grandma's house, going to the library on a certain day each week and such.
Rm 5 read seven books on traditions starting with "The Keeping Quilt" by  Patricia Polacco. As a class project, the students created a keeping quilt. Each student decorated a square for the quilt.
Ms. Eakin's students ended the unit by writing five paragraph essays on their favorite family traditions!
The students also completed their PBL unit on Natural Disasters. They learned about Floods, Earthquakes, Volcanoes and created fact books.
4th Grade:
From August to November, the 4th grade students conducted an in-depth study of the California Gold Rush of 1849.  Their PBL driving question was: How did the discovery of gold impact the economy and population of California?
Students created their own Gold Rush characters and kept journals in which they addressed the "Question of the Week" from their viewpoint.  They then selected their favorite entry, revised and edited their writing, and practiced presentation skills.  Finally, each student presented their entry (which they had memorized!) in character in front of parents, teachers, and fellow students.  They also performed a Gold Rush line dance and song.  Afterwards, students and families enjoyed a 1849-inspired feast.
Ms. Krooss was asked by the district to co-lead a teacher training session on January 5th (while all the kids are enjoying a final day of break!) on creating and managing effective, independent literacy work.  Ms. Gomez and Ms. Krooss both work hard to create strong, confident, and independent readers who LOVE to read. While we pull small reading groups or work with individual students, the rest of the class is hard at work on various tasks including Read to Self, Read to Others, Listen to Reading, and Work on Writing.

5th Grade:
Students from Room 11 entered the RWC water conservation comp. called Be a Drought Buster with H2o Joe. We had 4 winners, Lucero, Brandon, Alexa and Mele. A representative from the city came in to give them certificates, we all got a calendar, and buckets to use in our water conservation effots.
Room 11 did their PBL performance early Dec on Settlers in the New World. This ranged from arrival of early Europeans, all the way to the signing of the Declaration of Independence.  We learned and sang the National Anthem, Yankee Doodle, and America America.
Room 13 also did their PBL presentation on the American Revolution by creating a living timeline of events.
Both 5th grade classes had a field trip to Recology/ Rethink Waste where they learned so much about how to dispose of our garbage and the importance of recycling. It was an extremely informative and important visit.  Room 11 is considering entering their recycled art competition in the new year.
Room 11's class reading fair book is "My Life is a Joke". This class set of books was acquired through a donors choose donation. The students have really been enjoying the antics of the book's main character, Derek Fallon, and are ready to showcase what a funny and entertaining book this is with their board at the January 13 Reading Fair.
Ms. Bates Rm 6a:
Ms. Bates class participated in a Special Olympics event in partnership with the San Mateo County Office of Education (SMCOE). Ms. Bates' class participated in a soccer tournament hosted at Hillsdale High School.
6th Grade:
For the past seven weeks, our sixth-grade classes have been studying an overview of the entire history of the earth, from planet formation to today. Students worked in groups of three to five people to create a time line 4,567 million years long. Our time lines are so big that they don't even fit in the classroom! Scientists have divided Earth's history into four Eras, but they are not all of equal length! The first is the longest, taking 87% of the history. Most of that time was taken building a breathable atmosphere.
Much of what we think we know is theory, and some of it is unbelievable. One example is that we think the moon was formed by a giant planet crashing into the early earth and knocking pulverized rock into space, which later clumped together to make the moon. Without the moon, life wouldn't be possible on earth because the earth would wobble and spin too fast. Another event was the complete melting of the early earth which created a nickle-iron core. If we didn't have this magnetic core, our atmosphere would have been ripped away by the solar wind. Too crazy for you? Perhaps you would have enjoyed living in the Mesozoic Era with its three-foot long cockroaches!
7th Grade:
In Science, the 7th graders have been working hard on their Cell Cities. The students are learning about cellular biology in a PBL unit with the driving question, "How does a cell function like a city?" Students first created a vocabulary game to get comfortable with the vocabulary words used in cellular biology. Then teams of students started working on their "cell cities".  The students have to show how a cell and a city are similarly structured and function like one another. The students will have to be able to describe the basics of cellular biology in fine detail.
In Social Studies, the students are learning about Medieval Europe. They are learning the difference between primary and secondary source documents and compiling notebooks as preparation for their essays to answer the driving question, "Were the 'Dark Ages' really dark?" The students' essays will be sent to Stanford University as part of a country wide college campus debate on the subject.
While working on this project, the students will:
1. Cite several pieces of textual evidence to support analysis of what the text says.
2. Determine central ideas of a text.
3. Analyze the structure an author uses to organize a text.
4. Trace and evaluate the argument and specific claims in a text.
5. Write arguments to support claims with clear reasons and relevant evidence.
8th Grade:
In December, 8th grade Science & Math teacher Jan Marsh, received 10 telescopes from DonorsChoose.org. Ms. Marsh requested the telescopes to teach her students astronomy and they are already excitedly studying the moon.
"Permission slips go home, and the first ones returned proudly checked out their telescopes and take them home. After a week of 'naked eye' observations, students come back to school with excited descriptions of the craters they can now see. Someone else gets a turn the next day, and the cycle repeats itself, lights being lit from a single flame. We make our own planispheres, and now the stars are opened up, mapped out like a city in the sky whose routes we can track. The telescopes are turned to constellations or asterisms, and students being a lifelong love affair with the night sky."
SPARK Discovery Night:
December 9 was the SPARK Discovery Night Showcase for all parents of 7th & 8th grade students that participated in the SPARK mentoring program. The SPARK students worked on projects with their mentors and showed off what they learned! Spark apprenticeships bring middle school students out of the classroom and into the workplace for individualized mentoring that results in educational success and powerful career ambitions. Participating companies this semester included YouTube, Sony, Walmart.com, Lattice Engines, Franklin Templeton, etc.

iPads:
Last year, Roosevelt school was awarded a grant from the Avant! Foundation to purchase iPads for our school. Twenty iPads were purchased with this grant along with an iPad cart. The new iPads, along with others that were purchased with an RCEF SMART grant, are being used in classrooms all over the campus.
In addition to PBL research, the iPads are being used to assist Roosevelt students with reading. The iPads also have apps to help build vocabulary (Kid's Vocab by MindSnacks). With the use of applications such as IMovie, Screen Chomps & Show Me, SonicPic (Video broadcast) and Skitch (a drawing program that allows text to be added to pictures and photos), all students can then use their understanding of these vocabulary words and life science concepts to create PowerPoint presentations and movies on their iPads. Students will be able to practice and expand their math skills with apps such as STMath's Jiji and IXL Math, and all students will benefit by increased access to ebooks.
---

Advertising helps supplement this free website by DigitalPTO.com | Disable Ads Here