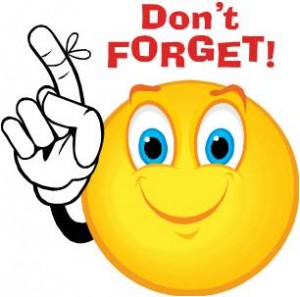 The Old Spaghetti Factory Tonight!…
Restaurant Fundraiser at The Old Spaghetti Factory! The Old Spaghetti Factory at 2107 Broadway Street in Redwood City will donate 15% of net sales back to Roosevelt on Wednesday, January 28. Please remember to bring the white flyer that came home on Thursday. Extra flyers will be available in the school office until 3:30pm on Wednesday. We hope to see you there!
Do We Have Any Future Chefs?…
It's time once again for the Future Chefs contest sponsored by the Redwood City School District's Child Nutritrition and Food Services Departments. Interested students need to submit their recipe for the tastiest, most creative and healthy dish by tomorrow, January 29.  Good luck to our student chefs!
Family Movie Night on Friday…
Roosevelt's PTA will be hosting a Family Movie Night on Friday, January 30 and presenting the movie Mr. Sherman and Peabody! Come and enjoy the fun! Doors open at 6:00pm for pizza, popcorn, candy, etc. Bring pillows and blankets and let your kids come in their pajamas. The movie begins at 6:30pm. Movie nights are always so much fun and a great way to end the week! Our 1st grade families are being asked to volunteer for this event.  1st grade parents are being asked to pop the popcorn, pass out food and help with set up and clean up. If you can volunteer, please contact the school office at 369-5597 or email 1st grade parent Melanie Centeno at melanieandrodney@yahoo.com
School Garden…
Looking for a way to help our kids get back to nature at Roosevelt?  Please join the garden volunteer group.  We really need more volunteers to get our kids out into our newly remodeled garden.  We currently offer twice monthly Open Garden lunch sessions, but there are too many kids who want to go to the garden and not enough volunteers.  It will only take a couple of hours a month. We would also like volunteers that can work on small projects or water some plants over weekends and during school breaks. Or, come up with your own volunteer garden ideas and we'll help you make it happen.  There's a great opportunity to enter the San Mateo County Fair with our garden – but we could use some extra hands and volunteer energy.  Email Megan Goulden at megan.goulden@gmail.com to sign up.
Need to Borrow Work Lights…
The presenter for our Arithmatickles assemblies next Monday has asked if we can provide work lights to act as spotlights. Does anyone have one that Roosevelt can borrow? We would need them all day Monday and can return them on Tuesday morning.  Please let the school office know if you have some we can use at 369-5597 or email Trish Taylor at trishreillytaylor@gmail.com
Here are two examples of what we're looking for:
---

Advertising helps supplement this free website by DigitalPTO.com | Disable Ads Here