The Movie Selma…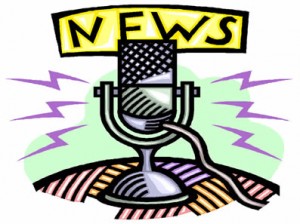 Were you planning take your 7th or 8th grader to see Selma?  There are free tickets available for 7th and 8th grade students to attend the screening of Selma at Century 20 in downtown Redwood City.  Students need to show their student id or a report card with this year's grade level. This offer is only available while supplies last.
In an unprecedented effort led by a team of African-American business leaders in New York, organizations across the U.S. coordinated a massive national campaign to find African-American business leaders to underwrite free admission to the Academy Award-nominated film "SELMA" for students around the country. Due to the generous contributions by so many of the country's most prominent African-American business leaders, more than 275,000 middle and high school students will experience the critically acclaimed film for free at participating theaters while supplies last.
Students can share their images and response to the film using #SelmaForStudents.
Martin Luther King Day…
Just a reminder that there is no school on Monday, January 19 to observe Martin Luther King Day.
Teddy Roosevelt Visit…
Principal Girardi is organizing a day for the students to honor and learn about our school's namesake, former president Theodore Roosevelt. Ms. Girardi has arranged for a very special Teddy Roosevelt performer to come to our campus on February 11. The PTA is trying to raise the funds for this event and has created a GoFundMe account for donations. We are asking Roosevelt families to share the link of this GoFundMe effort on their own Facebook pages to get donations to this cause. The more exposure we are able to get on social media, the better chance we have of getting outside donations. Here's the link with some more information www.gofundme.com/rooseveltvisit
Have a great weekend! The Weekly Update will go out on Monday.
---

Advertising helps supplement this free website by DigitalPTO.com | Disable Ads Here