Since this is a short week, here's another reminder for events this week, plus a few updates:
Coffee with Principal Girardi…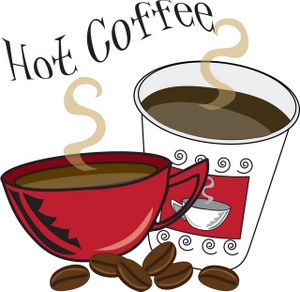 Come and enjoy a cup of coffee with the principal on Wednesday morning! Parents are invited to come and meet with Principal Girardi over a cup of coffee and snacks at 8:00am in Room 1 (the room across the hall from the school office). Hear first hand about district and school news, talk about any issues or concerns you may have or just come for the coffee. This is also a great opportunity to meet other Roosevelt parents! This is a very casual meeting so if you can only drop in for a few minutes, you are still welcome to attend. Spanish translation is available for those that need it. If you have a younger child, you are welcome to bring him/her. Tell a friend!
Spanish Class…
The after school Spanish class for Native Speakers starts on Wednesday.  There are still some spots available, so please turn in your form if you want your child to attend! This class is open to 4th -8th graders who are Native Speakers only.  Grammar usage and writing will be emphasized.  The 8-week session will run through early March and the cost is $40 per student. That's only $5 per week! Maribel Prado will be teaching the class. Another Beginning Spanish class may be offered in the spring if there is interest.
Peace Signs Assembly and Dinner…
Parent Education Night for grades 3 – 5. Peace Signs Assembly and Dinner at 6:00pm in the cafeteria. This is a live performance about solving conflicts peacefully. Dinner (while supplies last) is being provided by Kaiser Permanente. Students who attend this evening event will receive a Peace Sign T-shirt which can be worn as a uniform
8th Graders attending Sequoia next year…
Calling all parents of incoming Sequoia High School 9th graders! Come join us and meet Sean Priest, the new Sequoia High School Principal at 5:30pm on Thursday, January 22 in the  Roosevelt Cafeteria
College Bound! Field Trip…
As part of the College Bound! field trip program, 8th grade students will have a field trip to Stanford University on Friday, January 23. The College Bound! program introduces 8th graders to different college options available after high school including community colleges, state colleges, public universities and private universities.
Khan Academy Math Challenge!…
Roosevelt's 3 – 8th graders have been invited to participate in Khan Academy's first ever LearnStorm. Until April 30th your child will be able to earn points and unlock prizes by practicing math skills on Khan Academy. The challenge is completely free for everyone – the more students that sign up and practice the better our school will do.
LearnStorm is a also designed to help you learn to learn. Throughout the challenge you will gain points for both achievement and for showing persistence and grit. Each week you will receive a fun optional challenge designed to help build a growth mindset.
Your challenge awaits! It's time to defend Roosevelt's school pride on the leaderboards! Sign up at www.khanacademy.org
---

Advertising helps supplement this free website by DigitalPTO.com | Disable Ads Here