BoxTops Challenge!…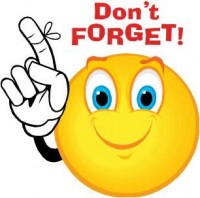 Don't make Principal Girardi wear Henry Ford Mustang spiritwear! The last day for the Roosevelt/Henry Ford BoxTops Challenge is Friday, February 27 so send in those BoxTops! Principal Girardi has challenged Henry Ford's principal and the school that has collected the most BoxTops for the month of February will be declared the winner and the principal of the losing school will have to wear the other school's spirit wear every Friday for a month! Let's make sure that Henry Ford principal has to show some Roosevelt Raccoon pride by collecting and turning in those BoxTops this Friday!
Princess Ball…
We're in the final days of ticket sales for the "Under the Sea" Princess Ball!!! This will be a daughter/VIP dance to be held on March 7 at 6:30pm. Who or what constitutes a VIP? Girls may invite a father, grandfather, older brother, uncle, mother, grandmother, aunt, cousin, etc. — basically anyone that is a Very Important Person in her life.  Ticket sales have already begun, so fill out your ticket forms and return them to the school office or your child's classroom by Monday, March 2. Cost is $5 per person and includes desserts, photo and a night of dancing. Tickets WILL NOT be sold at the door.
Volunteer sign-ups are posted around school, please sign up to help at the dance. Also, the organizers are in need of food donations for the dance. Please contact Karen Berg Smith by Friday to see what is needed if you can help. kazberg66@yahoo.com
(2nd grade parents are being asked to assist with this event, but help is needed from all grade levels).
Spring Chocolate Fundraiser…
The World's Finest Chocolate Spring/Easter candy fundraiser is almost over! Flyers and order forms are available in the school office. Orders are due on Friday, February 27. Orders will be distributed the week of March 30.
Creative Writing Camp…
Attention incoming 5th-8th graders! Experienced writer and college writing instructor, Beth Harrison, is hosting a Creative Writing Camp at Roosevelt School on June 8 – 12 from 9am-4pm. Students will be writing fantasy stories about characters that have magical powers. The students will also design and illustrate their stories. Roosevelt School students are being offered scholarships. All students must pay a $25 registration fee. All other costs are covered. Please contact Beth at 650-743-1959 or beth@pwlp.org for more information.
Coffee with Principal Girardi Canceled…
Ms. Girardi has to attend a meeting on Friday morning and won't be able to host Coffee with the Principal.
---

Advertising helps supplement this free website by DigitalPTO.com | Disable Ads Here