Believe it or not, but there are just over 30 school days left!  You're going to start seeing a long list under the "Important Dates" section. The end of the school year is always very busy so mark your calenders for the following events at Roosevelt: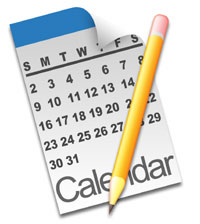 Please note: SBAC testing continues for students in grades 3-8 until the end of May. Please make sure your students get plenty of rest each night and a good breakfast in the morning. (More information below about the SBAC test)

Monday, April 13

Reclassification ceremony
4:30
at MIT Auditorium for ELL (English Language Learner) students that passed the CELDT (California English Language Development Test) and are now considered English Language proficient. Congratulations to the 84 Roosevelt students that will be reclassifying on Monday!
Site Council Meeting at 6:00pm in Room 14.The Site Council will be discussing the allocation of Measure W funds for the 2015/2016 school year. All are welcome to attend and Spanish translation is available.
Tuesday, April 14
7th grade The Epic of Sundiata PBL Performance  at 8:00am and 9:00am
Free chess lessons during lunch time recess for grades 1 – 8 (Sponsored by Roosevelt PTA – thanks to parent donations to the Roosevelt Enrichment Fund)

Thursday, April 16
The 3rd Annual Roosevelt Talent Show at PCC! Doors open at 5:45 to buy pizza by the slice and the show starts at 6:30pm. Come and see Roosevelt students show off their talents!
Friday, April 17
5th grade PBL presentations at 8:30am
Minimum Day Schedule – Kindergarten on Early Bird schedule, Grades 1 & 2 dismissed at 1:00pm and Grades 3 – 8 dismissed at 1:20pm
Important Dates…
April 20 – 24 – Spring Break
April 27 – Deadline for Mother/Son Event RSVPs
April 27 – Armenian Assembly for grades 2, 5, 6, 8 and rooms 6b & 31 at 8:30am & 9:30am
April 27 – PTA Meeting at 6:00pm in Room 14
April 29 – Coffee with Principal Girardi in the Upper Staff Room at 8:00am
April 29 – Student of the Month assemblies
May 1 – Kristi Yamaguchi Always Reading day for TK & Kinder via webcast at 9:00am
May 1 – TK Tour for incoming students for 2015/2016 school year at 9:30am
May 1 – Author Dan Gutman visit to grades 1-3 (author of the Weird School series – Miss Daisy is Crazy, Mr Klutz is Nuts, etc.)
May 1 – Benefit for a Brighter Future – RCEF Benefit at 5:30pm at Canada College
May 2 – Mother/Son Event (4th grade parents are asked to help with this event)
May 4 – Renaissance Day for 7th graders
May 5 – 2nd grade field trip to CuriOdyssey
May 6 – 3rd grade virtual field trip
May 9 – Girls on the Run 5k race at Golden Gate Park
May 11 – PBL Tour Day
May 12 – 1st grade field trip to SF Zoo
May 13 – 4th grade field trip to Mission San Juan Bautista
May 15 – Outdoor Movie Night
May 18 – Instrumental Music Festival at Sequoia High School
May 19 – AR Blast Off! Banquet
May 20 – Coffee with Principal Girardi at 8:00am in Room 1
May 21 – 8th grade Amusement Park Physics PBL presentation at 8:30am
May 21 – Art Show & Open House
May 25 – Memorial Day – No School
May 25 – 6th graders leave for Yosemite
May 29 – Kindergarten field trip to Happy Hollow Zoo
May 29 – 6th graders return from Yosemite
June 1 – Begin Minimum Day schedule
June 2 – Incoming Kindergarten Meet & Greet event at 3:00pm for incoming Kinders for 2015/2016
June 2 – 2nd grade picnic to Red Morton
June 3 – Kindergarten Farewell Festival at 10:00am
June 3 – 8th grade graduation at MIT
June 4 – Field Day
June 4 – 8th grade Pool Party at PCC
June 5 – Last Day of School! – Super Minimum Day – all classes released at 12:00 noon
SBAC Testing…
The new testing system for Common Core standards begins on Tuesday, April 7. Because the students have to use Chromebooks or iPads for testing, students in grades 3-8 will not be testing at the same time/days as they did for the STAR tests in the past. The SBAC (Smarter Balanced Assessment Consortium) results may be released to the school within one month and to parents sometime in late summer. As of March, the state had decided to not release overall school scores to the public. The SBAC score information will look very different than the STAR test results that parents used to receive. For more information on the new test scoring format, go to EdSource – For parents, a new way to view test scores Want to see the test for yourself? Log in to the practice test and see how you do! Smarter Balance Practice Tests
Mother (VIP)/Son Event…
The invitations for the Mother (VIP)/Son Event on May 2 are going home and posters are up all our campus to remind all of you to buy your tickets in advance! Only one  special guest per boy student is permitted. Tickets will NOT be sold at the door, so get your RSVP in before the deadline.  The deadline to RSVP is April 27th. The 4th grade is responsible for this event but any parent may volunteer to help. Donations for food and drinks are needed. If you are able to help in any capacity, please email Amber Moeckel at amberdawn519@yahoo.com   Thank you in advance for your help making this a great event!
Art Show Help Needed…
Believe it or not, but the end of the school year is approaching and our Art teacher, Marlene Perez, has planning for the May 21 Art Show on her mind.  She will be needing volunteers before the event to prep, label, and install the art and volunteers on May 22 to take it all down the art show. If you can staple, she needs your help! Please contact Marlene at marlenevperez@comcast.net
RCEF Benefit…
Mark your calendars for the RCEF's Benefit for a Brighter Future event on May 1 at Canada College!
Benefit for a Brighter Future is the Redwood City Education Foundation's premiere fundraising event, generating up to 30% of our annual income. We are fortunate each year to welcome an ever-growing number of Redwood City's top educators, community members, and business leaders for an evening of inspiration, fun, and opportunity. If you would like to sponsor, help with the event, or just learn more, please contact us at: info@rcef.org or phone 650-269-0430. Tickets go on sale on Wednesday, April 1.
Do You Have an iPhone?…
You can now add our parent blog as an app button on your iPhone to make accessing the blog even easier! On your phone, go to www.rooseveltparents.com. Then select the "share" button. Select "Add to Homescreen" then select "Add" – that's it! You should now see a button with a raccoon on your phone's homescreen. Selecting it will automatically open the parent blog!
Have a great week!
---

Advertising helps supplement this free website by DigitalPTO.com | Disable Ads Here