This is it! The last week of school and the final weekly update for the 2014/2015 school year! Mark your calendars for the following events: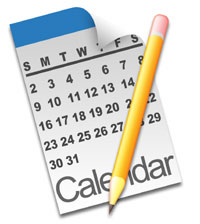 Monday, June 1 – Thursday, June 4
Minimum Day dismissal schedule – Kinders on Early Bird, Grades 1 & 2 – 1:00 dismissal, Grades 3 – 8 – 1:20 dismissal
Monday, June 1
7th Grade field trip to Marine Science Institute (meet carpools at Roosevelt at 7:15 or at MSI dock at 7:30am – parents must arrange for transportation or carpools)
Kindergarten field trip to Happy Hollow Zoo
8th grade graduation practice at MIT at 9:45
Tuesday, June 2
PBL Presentation in Room 13 at 8:30am – What would you bring with you on the Oregon Trail? Come and see Room 13's covered wagon! (Please note: this is the rescheduled presentation date)
2nd grade picnic to Red Morton
6th grade field trip to Computer History Museum
8th grade graduation practice at MIT at 9:45

Incoming Kindergarten Meet & Greet event at 3:00pm for incoming Kinders for 2015/2016
Wednesday, June 3
Kindergarten PBL Presentations at 8:00am followed by a Cereal Reception
4th Grade PBL Presentation – California Missions! at 8:30am
Kindergarten Farewell Festival at 10:00am
Final 8th grade graduation practice at MIT at 9:45
*Please note: When the 8th graders return at approximately 11:00am, all grades will be lining the main hallway to cheer for the graduating class.
8th grade graduation at MIT Auditorium at 6:00pm – Congratulations to Roosevelt's Class of 2015!
Thursday, June 4
PBL prsentations in 3rd grade classrooms (Rooms 4, 5 & 6) at 8:20 – How the environments of the 7 biomes are changing/affecting animals' adaptations in those regions.

Field Day!
8th grade Pool Party at PCC
Friday, June 5
Free Dress Day!
Last Day of School! Super Minimum Day – all grades dismissed at Noon
Library Books…
Parents, please ask your students if they still have books checked out from the library that need to be turned in.  Notices have been sent home all this week and last week. We still have 267 books out that need to find their way back.  That averages about to about $4,000 worth of books, so please follow up with your child about this.
When the students get all books turned or book fines paid, they will get their report cards and library card.
SJ Earthquakes vs. LA Galaxy Soccer Game Tickets…
If you purchased tickets for the June 27 soccer game, please come to the office to pick them up. The PTA would like to thank you for your support and we'll see you at the game! Contact Guy Taylor guytaylor123@yahoo.com or call/text 650-380-3886 if you have questions or need more information.
Lost and Found…
This is your last week to claim items from the Lost & Found cart in the office! If your child has lost a sweater, jacket, or lunch box please stop by the office to take a look!
Fundraise While You Shop…
Over the summer break, don't forget to scan your receipts for Shoparoo, check those Safeway receipts to make sure that Roosevelt is getting your escrip credits and look for Box Tops on anything you buy to clip and save for next year's contests! (A note about Shoparoo: there are other Roosevelt schools in the area – one in Burlingame and one in San Leandro. Please make sure that your points are going to the correct Roosevelt School.)
---

Advertising helps supplement this free website by DigitalPTO.com | Disable Ads Here