Parent Coffee!…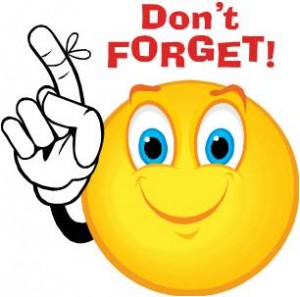 You are invited to attend the last Parent Coffee of the school year at 8:00am in Room 1 with special guest Trustee Hilary Paulson from the Redwood City School Board.  Hear first hand about district and school news, talk about any issues or concerns you may have or just come for the coffee. This is a great opportunity to meet other Roosevelt parents! This is a very casual meeting so if you can only drop in for a few minutes, you're still welcome to attend.
Art Show Help Needed…
It's not too late to lend a hand preparing for the Thursday Art Show! If you can help with the prep, labeling or installing, on Wednesday, May 20 or on May 22 to take it all down, please come to the YMCA room just off of the lower playground. Artistic ability is NOT needed, but you will have to know how to use a stapler! The art work has to be stapled to display boards and tables need to be covered. The students have been working hard all year on their artwork, so please come and help to get it looking it's best!  For more information contact Marlene at marlenevperez@comcast.net
Art Show & Open House…
It's time to see what the students have been working on all year! Please come to your child's class on Thursday, May 21 at 5:30 to see their amazing work. And don't forget to stop by the Art Show in the YMCA room to see some wonderful art! The art classes and Art Show are made possible by the generous donations of parents to the Roosevelt Enrichment Fund. Thank you for supporting this program.
BoxTops Challenge!…
Friday, May 22 is the last day to turn in BoxTops for the classroom BoxTop Challenge! This is the last BoxTops Challenge of the year! Bring in your BoxTops between April 27 and May 22. Make sure you let us know what Room # gets the credit for your entry. The classroom that has collected the most BoxTops will win a prize! Good luck!
SJ Earthquakes v LA Galaxy Tickets…
Order forms are due on Friday, May 22 for THE biggest soccer rivalries of the year — SJ Earthquakes vs. LA Galaxy!
The California Clasico at Stanford Stadium is THE California professional soccer showdown of the year. Bring your family and friends and join other Roosevelt families at what is always a sellout crowd at Stanford Stadium on June 27th at 7:30pm. Enjoy a nice summer night of professional Soccer with a fireworks show following the game.
Tickets are $25 each and a portion of that goes back to the school to help fund enrichment programs at Roosevelt. What better way to support your school then taking the family out for an awesome night of professional soccer? Turn your order forms in to your child's classroom or the office. Extra order forms are also available in the office. Tickets will be available for pickup in the school office beginning on Tuesday, May 26.
---

Advertising helps supplement this free website by DigitalPTO.com | Disable Ads Here