Mark your calendars for the following events at Roosevelt: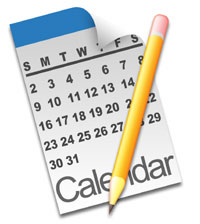 Monday, November 9
Site Council Meeting at 6:00pm in Room 14. Please join us in Room 14 at 6:00pm.  On the agenda for this month's meeting: school and district updates, enrollment, and school safety.  All are encouraged to attend and Spanish translation is available.
Wednesday, November 11
Veterans Day – No School
Friday, November 13
Reminder – Free Dress for students that sold 4 boxes or more of World's Finest Chocolate. These students are allowed free dress every Friday for the rest of the school year
Lock Down Drill in all Roosevelt classrooms
Important Dates…
November 16 – Parent Coffee at 8:00am in Rm 1
November 17 – Picture Make-up Day
November 17 – 20 – Book Fair!
November 18 – Literacy Workshop for 1st grade
November 19 – Rooms 23 & 24 PBL Science Presentation – "Wearing Away" at 8:15am
November 20 – Rooms 16 & 17 PBL Presentation – "Medieval Ages" at 8:15am & 9:10am
November 20 – 1st Grade "Thankful Feast" at 11:00am
November 23 & 24 – Parent/Teacher Conferences – No School
November 25 – 27 – Thanksgiving Holiday – No School
November 30 – PTA Meeting at 6:00pm in Room 14
December 1 – Reading Fair Pizza & Prep Night at 6:00pm in the Cafeteria
Pictures…
There were a so many great costumes this year for the Halloween parade that we couldn't possibly post them all on our Facebook page. Please take a look at our Flickr page to take a look at the Halloween festivities as well as pictures from the classrooms.  As always, a big thank you to those who have submitted pictures – especially Joanne Dunbar, Nick Justice and Betsy Snow.  www.flickr.com/photos/rooseveltelementary/
BoxTops…
Watch for your Thursday folders for the next BoxTops contest! Each BoxTop earns 10¢ for our school, so keep collecting them throughout the year so that you're ready for the contests. www.boxtops4education.com/
"Like" us on Facebook…
Please be sure to "Like" the Roosevelt page to get school and district updates and pictures from the classrooms in your news feed. www.facebook.com/RooseveltElementarySchool
If you've liked our page but are not seeing any updates in your timeline, you need to start liking or commenting on occasional posts to have them show in your timeline regularly. You can also click on the "Liked" box and in the pull down menu select "Get Notifications".
Have a great week!
---

Advertising helps supplement this free website by DigitalPTO.com | Disable Ads Here