Mark your calendars for the following events at Roosevelt: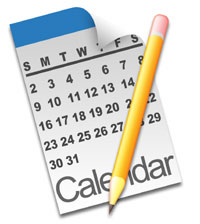 Monday, January 18
Martin Luther King Day – No School

Friday, January 22
Canceled – Family Movie Night
Important Dates…
January 25 – Reading Fair entries due
January 25 – PTA Meeting at 6:00pm in Room 14
January 26 – Reading Fair Night at 6:00pm
January 27 – Restaurant Fundraiser at Chuck E Cheese's
February 8 – Site Council Meeting at 6:00pm in Room 14
February 12 & 15 – President's Weekend – No School
Reading Fair Kits…
If you and your child are interested in this year's Reading Fair, you can still pick up a starter kit! The starter kit includes 1 tri-fold presentation board, 1 set of markers, glue, construction paper and Reading Fair instructions. Please have your student come to the office to pick up an application. All participating students must return a signed application to receive a starter kit.
All grade levels may participate! Students in the younger grades may work on this project with their families.
Reading Fair entries are due on Monday, January 25. Judging will be held on the morning of January 26. Ribbons and prizes for the winning entries will be given at the Reading Fair Reception on Tuesday, January 26 at 5:30pm in the Cafeteria.
Mother/Son Event…
The planning is well under way for this year's Mother/Son Event. They are looking for a large popcorn machine for the event. If anyone has one or knows where they can get one, please contact Amber Moeckel at amberdawn519@yahoo.com
Parent Volunteers Needed…
We're looking for parents to work with the different grade levels and chair events because many of our current event chairs will be graduating out of Roosevelt with their student this year or next. Events are assigned to grade levels for the work, but we need people that are willing to direct the volunteers.
The PTA is also looking for parents to organize restaurant fundraisers which involves contacting restaurant managers, arranging a date and sending out flyers.
And finally, we need help with our school's blog and Facebook account. You can decide your level of help – taking pictures in classrooms to be posted on the blog and Facebook page or writing a weekly update once per month.
Anyone interested in any of the above opportunities should attend the January 25th PTA meeting at 6:00pm in Room 14 or contact the school office.
"Like" us on Facebook…
We've been posting a lot more content on our school's Facebook page so be sure to "Like" the Roosevelt page to get school and district updates and pictures from the classrooms in your news feed.www.facebook.com/RooseveltElementarySchool
If you've liked our page but are not seeing any updates in your timeline, you need to start liking or commenting on occasional posts to have them show in your timeline regularly. You can also click on the "Liked" box and in the pull down menu select "Get Notifications".
Have a great week!
---

Advertising helps supplement this free website by DigitalPTO.com | Disable Ads Here