Mark your calendars for the following events at Roosevelt: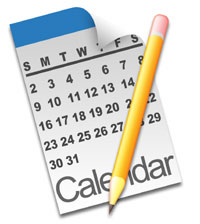 Monday, February 29
Student of the Month Assemblies
Tuesday, March 1
RSVP due for the Princess Ball. Tickets are $5 per person. (More information about the Princess Ball below)
Wednesday, March 2
Read Across America! Volunteers from Target will be reading to our 2nd graders.
Thursday, March 3
AIM High visits 5th grade. AIM High is a summer "bridge" program for students in grades 5-8.  Please contact the school office if you are interested in this wonderful program for your child this summer. Last week, Aim High's co-founder and executive director, Alec Lee, was honored by President Obama as a Champion of Change.
Friday, March 4
Free Dress Friday!

Author visit for grades 1-3 AaronReynolds
Saturday, March 5
Princess Ball! Doors open at 6:30pm and Dancing begins at 7:00pm (more information below)
Important Dates…
March 7 – Kent Award Committee site visit
March 11 – 3rd Grade Ohlone Museum
March 11 – TK Math Literacy Lab Workshop in the Library
March 17 – Happy St Patrick's Day! Wear green!
March 17 – 1st grade PBL Presentation – Me on the Map — How do we make a map of the school?
March 14 – March 18 – Parent Teacher Conferences – Minimum Day Schedule
March 23 – Spring Picture Day
March 25 – No School
March 28 – 5th Graders leave for Outdoor Education Week
April 1 – Free Dress Friday!
April 4 – April 8 – Spring Break — No School
April 11 – Classes Resume
Princess Ball…
The Princess Ball is coming this Saturday, March 5th. The final day to RSVP is Tuesday 3/1! Tickets will not be sold at the door and no admission will be allowed without a ticket. Don't miss out on this spectacular evening! Third grade is hosting the event this year, but volunteers from all grades are welcome. Volunteer sign-ups are posted outside of the office and rooms 4, 5 & 6. New this year, a chocolate fountain! Consider donating any amount to help offset the cost. Donations can be made in the office. For more information please contact Nicole Lynch at lynch5600@aol.com or Karen Berg Smith at kazberg66@yahoo.com.
Parents Needed…
The PTA is looking for officers for next year – Secretary, President, Treasurer, etc. All positions will be termed out this year by the current board.  (Positions may be shared by more than one person.) Please contact Principal Girardi if you are interested in any position by calling the office at 369-5597 or pgirardi@rcsdk8.net
Boys Event…
Parents of boys – Save the Date! The Roosevelt Boys Event will be held on Saturday, May 7. The Roosevelt Boys event is for Roosevelt Boys & their special person only, no child that is not a boy or Roosevelt will be permitted. Tickets will go on sale at a later date, each ticket will be $5 per person.
5th grade parents are being asked to volunteer, but all volunteers are welcome! Please contact Amber Moeckel if you can help out at amberdawn519@yahoo.com
This is a "Red Carpet" movie event so bring your blankets and enjoy some treats and enjoy the movie! We will need help with the photo booth, which already has an attendant but we'd like someone to help with props. We need help serving Sweet treats and with the  popcorn machine. Volunteers are also needed with setup & cleanup.

"Like" us on Facebook…
We've been posting a lot more content on our school's Facebook page so be sure to "Like" the Roosevelt page to get school and district updates and pictures from the classrooms in your news feed.www.facebook.com/RooseveltElementarySchool
If you've liked our page but are not seeing any updates in your timeline, you need to start liking or commenting on occasional posts to have them show in your timeline regularly. You can also click on the "Liked" box and in the pull down menu select "Get Notifications".
Have a great week!
---

Advertising helps supplement this free website by DigitalPTO.com | Disable Ads Here