Mark your calendars for the following events at Roosevelt: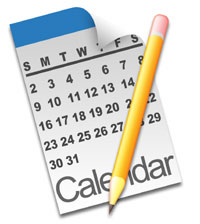 Monday, March 21
Site Council Meeting at 6:00pm in Room 14.  On the agenda for this month's meeting: school and district updates, staffing, and school safety.  All are encouraged to attend and Spanish translation is available.
Tuesday, March 22
Parents are invited to come and meet with Principal Girardi over a cup of coffee and breakfast snacks at 8:00am in Room 1 (the room across the hall from the school office). Hear first hand about district and school news, talk about any issues or concerns you may have or just come for the coffee. This is also a great opportunity to meet other Roosevelt parents! This is a very casual meeting so if you can only drop in for a few minutes, you're still welcome to attend. If you have a younger child, you are welcome to bring him/her. Tell a friend!
Family Science & Literacy Night – Gadgets in Motion! Come and join us for the fun! 6:00pm – 7:30pm in the Cafeteria. Students from all grades and their families are welcome to attend.
Wednesday, March 23
Spring Picture Day! Students may wear Free Dress for pictures. Parents will receive an order form with a proof of the picture in the coming weeks.
5th Grade (Room 11) Science PBL Presentation: "How are substances formed when you Mix It Up?" in Room 11 at 8:30am
Thursday, March 24
Last Day to turn in Raffle tickets and money for the Spring Raffle! Good luck to all those that have entered! (More information below)
7th Grade Science PBL Presentation: Which body system should win the award for Best Body System in a Supporting Role? Come and find out what our 7th graders have discovered about the body systems! Presentations begin at 8:00am in Room 9.
Restaurant Fundraiser at The Old Spaghetti Factory! The Old Spaghetti Factory at 2107 Broadway Street in Redwood City will donate 15% of net sales back to Roosevelt on Thursday, March 24. Please remember to bring the white flyer that came home on Thursday. Extra flyers will be available in the school office until 3:30pm on Thursday. We hope to see you there!
Friday, March 25
No School
Important Dates…
March 28 – 5th Graders leave for Outdoor Education Week
March 28 – Student of the Month Assemblies
March 28 – PTA Meeting at 6:00pm in Room 14
April 1 – Free Dress Friday!
April 1 – Super Minimum Day! – All grades dismissed at 12:00
April 4 – April 8 – Spring Break — No School
April 11 – Classes Resume
April 12 – Author Lauren Tarshi visits grades 4-7
April 15 – 8th grade Field Trip – Exploratorium
Yard Duty Position Available…
Roosevelt currently has a yard duty position open. The hours are approximately 11:00am – 1:15pm. This is a paid position. If you are interested, please contact Gwen in the school office at 369-5597 or gthomas@rcsdk8.net. You will have to fill out an application with the district and get fingerprinted.
Writing Camp…
There are still a few scholarships available for the Roosevelt Summer Creative Writing Camp—June 13-17, 2016 from 9 am to 3 pm at Roosevelt School.  Age group is for entering 4th – 8th graders.  Campers will write fiction and poetry on the topic of "pets" and will design and publish their own books.  The full workshop tuition is covered except for a $25 registration fee. Please visit the Roosevelt School Office for more information and an application.  Online registration is also available for non-scholarship students at www.peninsulayoungwriters.org.
Spring Raffle…
The REF Spring Raffle has begun! Flyers and tickets went home in last Thursday's folder. For just $1 for each ticket, you have a chance to win some AMAZING prizes!  1st prize is 4 Disneyland Park Hopper passes! Other prizes include an XBOX One, 13″ Chromebook, restaurant gift cards, RedBox gift cards and more! This is your chance to win a great prize and help our school! You can get more raffle tickets from the office and the tickets can be sold to friends, family, co-workers, etc.  The drawing will be held on Thursday, March 24, so get your tickets turned in!
All proceeds benefit the students of Roosevelt school.
Boys Event…
Parents of boys – Save the Date! The Roosevelt Boys Event will be held on Saturday, May 7. The Roosevelt Boys event is for Roosevelt Boys & their special person only, no child that is not a boy or Roosevelt will be permitted. Tickets will go on sale at a later date, each ticket will be $5 per person.
5th grade parents are being asked to volunteer, but all volunteers are welcome! Please contact Amber Moeckel if you can help out at amberdawn519@yahoo.com
This is a "Red Carpet" movie event so bring your blankets and enjoy some treats and enjoy the movie! We will need help with the photo booth, which already has an attendant but we'd like someone to help with props. We need help serving Sweet treats and with the  popcorn machine. Volunteers are also needed with setup & cleanup.

"Like" us on Facebook…
We've been posting a lot more content on our school's Facebook page so be sure to "Like" the Roosevelt page to get school and district updates and pictures from the classrooms in your news feed.www.facebook.com/RooseveltElementarySchool
If you've liked our page but are not seeing any updates in your timeline, you need to start liking or commenting on occasional posts to have them show in your timeline regularly. You can also click on the "Liked" box and in the pull down menu select "Get Notifications".
Have a great week!
---

Advertising helps supplement this free website by DigitalPTO.com | Disable Ads Here