Mark your calendars for the following events at Roosevelt: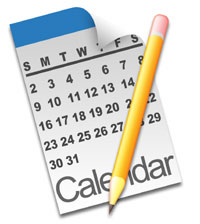 Monday, March 28
5th Grade students leave for their week of Outdoor Education!
Student of the Month Assemblies
PTA Meeting at 6:00pm in Room 14.  The PTA will be discussing the status of current fundraisers and direct donations fundraising. All are welcome to attend and Spanish translation is available. Free childcare is offered in the YMCA room.
Tuesday, March 29
Order forms due for "I Survived" books (see below) The author is visiting grades 4-7, but students in all grades my order the books.
Friday, April 1
Free Dress Friday!
Super Minimum Day! – All grades dismissed at 12:00 noon
Important Dates…
April 4 – April 8 – Spring Break — No School
April 11 – Classes Resume
April 12 – Author Lauren Tarshi visits grades 4-7 ** (see information below)
April 15 – 8th grade Field Trip – Exploratorium
Author Lauren Tarshi Visit…
The author of the "I Survived" series of books will be visiting Roosevelt on April 12. Each book in my series tells a terrifying and thrilling story from history, through the eyes of a boy who lived to tell the tale. For every $200 spent, The Reading Bug will donate $12 in BigBucks to go towards the purchase of more books for our school's library.
Parents may order signed copies of her books with the following order form: ISurvivedOrders
Yard Duty Position Available…
Roosevelt currently has a yard duty position open. The hours are approximately 11:00am – 1:15pm. This is a paid position. If you are interested, please contact Gwen in the school office at 369-5597 or gthomas@rcsdk8.net. You will have to fill out an application with the district and get fingerprinted.
Writing Camp…
There are still a few scholarships available for the Roosevelt Summer Creative Writing Camp—June 13-17, 2016 from 9 am to 3 pm at Roosevelt School.  Age group is for entering 4th – 8th graders.  Campers will write fiction and poetry on the topic of "pets" and will design and publish their own books.  The full workshop tuition is covered except for a $25 registration fee. Please visit the Roosevelt School Office for more information and an application.  Online registration is also available for non-scholarship students at www.peninsulayoungwriters.org.
Boys Event…
Parents of boys – Save the Date! The Roosevelt Boys Event will be held on Saturday, May 7. The Roosevelt Boys event is for Roosevelt Boys & their special person only, no child that is not a boy or Roosevelt will be permitted. Tickets will go on sale at a later date, each ticket will be $5 per person.
5th grade parents are being asked to volunteer, but all volunteers are welcome! Please contact Amber Moeckel if you can help out at amberdawn519@yahoo.com
This is a "Red Carpet" movie event so bring your blankets and enjoy some treats and enjoy the movie! We will need help with the photo booth, which already has an attendant but we'd like someone to help with props. We need help serving Sweet treats and with the  popcorn machine. Volunteers are also needed with setup & cleanup.

"Like" us on Facebook…
We've been posting a lot more content on our school's Facebook page so be sure to "Like" the Roosevelt page to get school and district updates and pictures from the classrooms in your news feed.www.facebook.com/RooseveltElementarySchool
If you've liked our page but are not seeing any updates in your timeline, you need to start liking or commenting on occasional posts to have them show in your timeline regularly. You can also click on the "Liked" box and in the pull down menu select "Get Notifications".
Have a great week!
---

Advertising helps supplement this free website by DigitalPTO.com | Disable Ads Here