Mark your calendars for the following events at Roosevelt: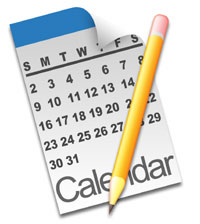 Monday, April 11
Classes resume. Welcome back!
Site Council Meeting at 6:00pm in Room 14. On this month's agenda: safety, staffing and Measure W spending. All are welcome to attend.
Tuesday, April 12
Fire Drill at 10:15
Author Lauren Tarshi, author of the "I Survived" series of books visits grades 4-7 at 10:30
GATE testing
8th Grade Graduation planning meeting at 7:00pm
Wednesday, April 13
4th grade (Rooms 4 & 5) Virtual Field Trip – Animal Adaptation at 9:20am
Thursday, April 14
5th grade Student of the Month Assembly at 10:00
Friday, April 15
8th grade Field Trip – Exploratorium
1st grade Wildcare Nature Van at 9:20
Important Dates…
April 18 – Reclassification ceremony at MIT at 7:30pm
April 19 – 7th grade field trip to the historical buildings at 9:00
April 19 – Cursive class begins after school at 2:30pm
April 20 – Animal Adaptation virtual field trip room 6
April 22  – Parent Coffee at 8:00am in Room 1
April 22 – TK field trip Common Ground Gardeners
April 22 – Ising Open House – first grade girls attend and 2/3 Ising girls
May 7 – Mother/Son Event (Please Note: the date on the yellow parent calendar is incorrectly listed as May 2)
Yard Duty Position Available…
Roosevelt currently has a yard duty position open. The hours are approximately 11:00am – 1:15pm. This is a paid position. If you are interested, please contact Gwen in the school office at 369-5597 or gthomas@rcsdk8.net. You will have to fill out an application with the district and get fingerprinted.
Boys Event…
Parents of boys – Save the Date! The Roosevelt Boys Event will be held on Saturday, May 7. The Roosevelt Boys event is for Roosevelt Boys & their special person only, no child that is not a boy or Roosevelt student will be permitted. Tickets will go on sale at a later date, each ticket will be $5 per person.
5th grade parents are being asked to volunteer, but all volunteers are welcome! Please contact Amber Moeckel if you can help out at amberdawn519@yahoo.com
This is a "Red Carpet" movie event so bring your blankets and enjoy some treats and enjoy the movie! We will need help with the photo booth, which already has an attendant but we'd like someone to help with props. We need help serving Sweet treats and with the  popcorn machine. Volunteers are also needed with setup & cleanup.

"Like" us on Facebook…
We've been posting a lot more content on our school's Facebook page so be sure to "Like" the Roosevelt page to get school and district updates and pictures from the classrooms in your news feed.www.facebook.com/RooseveltElementarySchool
If you've liked our page but are not seeing any updates in your timeline, you need to start liking or commenting on occasional posts to have them show in your timeline regularly. You can also click on the "Liked" box and in the pull down menu select "Get Notifications".
Have a great week!
---

Advertising helps supplement this free website by DigitalPTO.com | Disable Ads Here