Mark your calendars for the following events at Roosevelt:
Please note: SBAC testing begins on April 25 for students in grades 3-8 until mid May. This is the state testing that students participate in each year. Make sure your student gets plenty of rest each night, a good breakfast, and BE ON TIME each morning!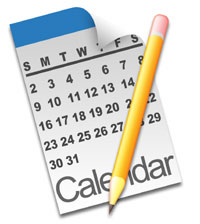 Monday, April 25
Rooms 6A & 6B field trip to Hiller Aviation Museum
PTA Meeting at 6:00pm in Room 14. Officers are needed for next year's PTA board! All current officers are termed out at the end of this school year. Without an active PTA, Roosevelt cannot collect the money needed to offer Art, field trips, teacher supplies, etc. Please come to the meeting on Monday night for more information about PTA.
5th graders will be performing at the beginning of the meeting.
Tuesday, April 26
Virtual Penguin Field Trip – 3rd grade (Room 6)
Free chess lessons are offered in the YMCA room during lunch time recess every Tuesday for grades 1 – 8  (Sponsored by Roosevelt PTA – thanks to parent donations to the Roosevelt Enrichment Fund)
Friday, April 29
A – Z Salad Bar in the Cafeteria at Lunch

End of 3rd AR goal period
Bubble parties for students without a discipline referral. Grades TK-2 at 10:00am Grades 3-8 at  2:00pm
Important Dates…
May 2 – AVID Meeting for Middle School students at 1:30pm
May 4 – 4th grade Field Trip to Red Morton for Make Time for Fitness
May 5 – 6th grade (2nd period Social Studies) PBL Presentation – How do the elements of civilization determine the success of a dynasty?
May 5 – Teacher/Staff Appreciation Luncheon at 11:30-1:30
May 6 – 6th grade (3rd period Social Studies) PBL Presentation – How do the elements of civilization determine the success of a dynasty?
May 6 – Folk Dance Night in cafeteria (Ising) at 5:30
May 7 – Mother/Son Event (Please Note: the date on the yellow parent calendar is incorrectly listed as May 2)
May 10 – 5th grade (Room 13) Heal Farm Field Trip
May 10 – 1st grade field trip t0 SF Zoo at 8:00am
May 10 – 2nd grade field trip to Coyote Point at 8:30am
May 10 – 8th grade Graduation Planning Meeting at 6:00pm
May 11 – Student of the Month Assemblies
May 12 – Rooms 6A and 6B Special Olympics Field trip to Gunn High School at 8:30am
May 13 – RCEF Benefit at Canada College (more information below)
May 17 – AR Banquet for students who made all three AR reading goals (date to be confirmed)
May 19 – Art Show – 5:30pm – 7:30pm
May 19 – Open House 6:00pm – 7:00pm
May 23 – 6th grade students leave for their week in Yosemite
May 23 – Spring Instrumental Music Concert at Sequoia High School (Carrington Hall) at 6:30pm
May 24 – Last PTA Meeting of the year
May 30 – Memorial Day – No School
May 31 – Talent Show at PCC
Boys Event…
Parents of boys – it's time to buy your tickets! The Roosevelt Boys Event will be held on Saturday, May 7. This is a "Red Carpet" movie event so bring your blankets and enjoy some treats and enjoy the movie! We will be watching the movie "The Good Dinosaur". Tickets are $5 per person. Look for the red flyer that came home. (More flyers are available in the office)
The Roosevelt Boys event is for Roosevelt Boys & their special person only, no child that is not a boy or Roosevelt student will be permitted.
5th grade parents are being asked to volunteer, but all volunteers are welcome!
The committee would appreciate donations of cookies, brownies and small sweet treats and bottled waters for the boys event.  Please contact Amber Moeckel if you can help out or help with waters or treats at amberdawn519@yahoo.com
RCEF Benefit…
Mark your calendars for the RCEF's Benefit for a Brighter Future event on May 13 at Canada College!
Benefit for a Brighter Future is the Redwood City Education Foundation's premiere fundraising event, generating up to 30% of our annual income. We are fortunate each year to welcome an ever-growing number of Redwood City's top educators, community members, and business leaders for an evening of inspiration, fun, and opportunity. If you would like to sponsor, help with the event, or just learn more, please contact us at: info@rcef.org or phone 650-269-0430. Early Bird tickets are available now at https://www.eventbrite.com/e/rcef-benefit-for-a-brighter-future-2016-tickets-22935883846
Art Show Help Needed…
The end of the school year is approaching and our Art teacher, Marlene Perez, has planning for the May 19 Art Show on her mind.  She will be needing volunteers on May 18 & 19  to prep, label, and install the art and then more volunteers on May 20 to take it all down. If you can staple, she needs your help! No other skills required! Please contact Marlene at marlenevperez@comcast.net
Teacher/Staff Appreciation Luncheon…
It's that time again when we say a big "Thank You!" to the teachers and staff of Roosevelt School! The luncheon is scheduled for Wednesday, May 5 in the Staff Room. The PTA is asking for a donation of $5 per family to help pay for the caterer. Please check for flyers coming home with more information.
"Like" us on Facebook…
Be sure to "Like" the Roosevelt page to get school and district updates and pictures from the classrooms in your news feed. www.facebook.com/RooseveltElementarySchool
Have a great week!
---

Advertising helps supplement this free website by DigitalPTO.com | Disable Ads Here