On this Memorial Day, Roosevelt once again honors the memory of Army Specialist Jesse Adam Snow and other military personnel that have been killed while serving our country.
We ask that all Roosevelt families take a moment today to remember the sacrifice that has been made by Jesse Snow and others that have died in service to our nation. The National Moment of Remembrance encourages all Americans to pause wherever they are at 3 p.m. local time on Memorial Day for a minute of silence.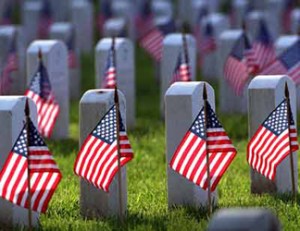 **************
In November 2010, second graders at Roosevelt wrote letters to soldiers serving in Afghanistan. The letter written by Kelsey E. to Army Specialist Jesse Adam Snow arrived too late. Jesse was killed saving another soldier in his unit. Jesse's father, John Snow of Fairborne, Ohio, received the letter with Jesse's personal effects and contacted Roosevelt's Office Manager, Gwen Thomas.
Dear Gwen,
It was kind of you to take my call today. I've attached Kelsey's letter (to Jesse) for your information. I'm mailing out the 2 CDs; of Jesse's life and of his return and funeral. There is nothing that is sad about any of these but you may want to review them if you decide to show them to the kids. You have permission to show them to whoever you'd like but all I ask is that they remember my brave son, Army Specialist Jesse Adam Snow. I took a section out of his obituary so you'll know a little about him.
Jesse, age 25, of Fairborn Ohio, was killed in action in the Kunar Province Afghanistan on Nov 14, 2010 when insurgents attacked their unit. Jesse was assigned to the 1st Battalion, 327th Infantry Regiment, 1st Brigade Combat Team, 101st Airborne Division—"Screaming Eagles" (Air Assault), Fort Campbell, Ky. ARMY_PFC_JESSE_SNOWHe was born on April 18, 1985 at the former K. I. Sawyer AFB in the Upper Peninsula of Michigan to CMSgt (USAF retired) John and Janice Snow.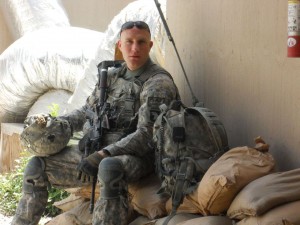 He is survived by both parents and brothers MSgt (OHANG) John Jr (Emily) of Xenia OH, Daniel of Columbus OH and brothers, Robert, Cadet Lt Col Alex, and sister Megan, all from Fairborn. Also the love of his life, his niece Amara Marie Snow and nephews Noah and Sam Lingerfelt and niece Brooke Lingerfelt.He was preceded in death by his paternal Grandmother Rose Snow. He is survived by his Paternal Grandfather MSgt (USAF retired) Wayne "Hank" Snow of Houghton MI, his Maternal Grandparents Joyce Lammi and Louis Munch of Calumet MI.He is also survived by 7 Uncles, 5 Aunts, and many cousins, all of whom loved Jesse very much. Most important, Jesse is survived by his "Band of Brothers" of the 101st Airborne Division (Air Assault) who at this moment, are risking their lives daily, waging war in Afghanistan against enemy insurgents (note: they returned home on 21 Apr 2011). As a young boy, Jesse was active in Fairborn Weehawk football, Little League Baseball, basketball, and Babe Ruth baseball. He served as an Alter Boy at Mary Help of Christian Church of Fairborn where he made his 1st communion and confirmation. Jesse attended Baker Junior High where he played basketball and was a starter for the 8th grade football team which had the only undefeated season in school history.Jesse graduated in 2003 from Fairborn High School and was involved in various sports and a cadet in AF Jr ROTC.Jesse had a heart of gold and always considered the needs of others before himself. He did yard work for many of his neighbors and volunteered at the Ronald McDonald House in Dayton. While deployed, he often distributed candy, toys, and chap stick to the local Afghan children. Jesse believed that making a better life for these children was just as important as serving his country. Unit members said that he shared his last meal with a fellow hungry soldier. He is loved and missed by his family, friends, community, and 101st Airborne Brothers. Jesse will never be forgotten.
Gwen, I'll be sending pictures via e-mail in small groups. Thanks so much and please let Kelsey know what her letter meant to me and our family. Feel free to contact me anytime if you need anything. God Bless you, your school staff, and your students.
Sincerely
John W. Snow
UPDATE: On October 28, 2011, the Silver Star Award was posthumously presented to Army Specialist Jesse Adam Snow of the 101st Airborne Division at the National Museum of the U.S. Air Force. The Silver Star Award is the nation's third-highest decoration for valor in the face of the enemy. According to the narrative accompanying the award, insurgents attacked the command post of Snow's platoon with several rocket propelled grenades in a battle during OPERATION ENDURING FREEDOM on Nov. 14, 2010.
Snow's weapon system was immediately destroyed. Without a weapon and with disregard for his own personal safety, Snow assisted the wounded by performing life-saving first aid. At the same time, he spotted targets for the machine gun team and secured more ammunition for them when they were running low.
As the fire fight became more intense, Snow continued to assist those who were injured. At one point Snow even used his own body to shield another soldier from incoming machine gun fire.
Eventually Snow was fatally wounded. However, his courageous and selfless actions that day saved the lives of three fellow brothers in arms and solely denied the enemy the ability to capture any American soldiers in the battle.
**************
Roosevelt continues to honor Jesse Snow's memory by regularly sending letters and care packages to our troops serving overseas.
---

Advertising helps supplement this free website by DigitalPTO.com | Disable Ads Here