Please Note: The countdown is on and there are only 8 school days left of this school year! Events are constantly added to the list of Important Dates, so make sure you check each week. The most updated information can always be found on the parent blog, so check it often!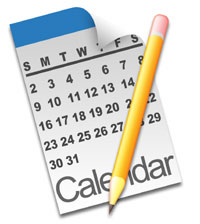 Monday, May 30
Memorial Day – No School

Tuesday, May 31
Crazy Hair Day!
Last week of Snack Shack – all items 50% off!
Talent Show at PCC at 6:00pm
Wednesday, June 1
Twin Day!
All Kinders begin Early Bird Schedule until June 9
Field Day (Need parent helpers – contact the school office)
SJ Earthquakes v LA Galaxy ticket orders due!
Thursday, June 2
Pajama Day!
Uniform drop off at 8:00am
Kinder field trip. Raising a reader blue bag field trip to Schaberg library
TK field trip Palo Alto junior museum
Friday, June 3
Free Dress Friday
Kinder field trip to Happy Hollow Park & Zoo
8th Grade Graduation practice at MIT
2nd Grade (Room 24) PBL Presentation – "The Buzz about Bees"
3rd Grade PBL Presentations – "Stayin' Alive"
Outdoor Movie Night! (More information below. 6th grade families asked to volunteer)
Important Dates…
June 6 – Minimum Day schedule begins
June 6 – 2nd grade BBQ at Red Morton at 9:00am -12:30pm
June 6 – 8th Grade graduation practice at MIT at 9:45
June 7 – 4th Grade Mission PBL Presentations
June 7 – 1st grade picnic at Red Morton
June 7 – 8th Grade graduation practice at MIT at 9:45
June 7 – Kindergarten "Farewell Festival" at 10:00am
June 7 – 8th Grade "Hall Walk" after Graduation rehearsal (approx 10:30am)
June 7 – 8th Grade Graduation at MIT Auditorium at 6:00pm
June 7 – 8th Grade After Party/Dance at 8:00pm
June 8 –  5th grade "Westward Ho!" PBL presentations
June 8 – 8th Grade Pool Party at PCC
June 9 – 8th Grade Graduation Breakfast
June 9 – Last Day of School! – Super Minimum Day – all grades released at 12:00 noon
SJ Earthquakes v LA Galaxy Tickets…
Roosevelt Elementary and the San Jose Earthquakes have paired up once again to get you an outstanding deal on one of THE biggest rivalries of the year — SJ Earthquakes vs. LA Galaxy!
The California Clasico at Stanford Stadium is THE California professional soccer showdown of the year. Bring your family and friends and join other Roosevelt families at what is always a sellout crowd at Stanford Stadium on June 25th at 7:00pm. Enjoy a nice summer night of professional Soccer with a fireworks show following the game.
Tickets are $25 each and a portion of that goes back to the school to help fund enrichment programs at Roosevelt. What better way to support your school then taking the family out for an awesome night of professional soccer? Sales start NOW so get your order forms in early as order forms are due on Wednesday, June 1. Turn your order forms in to your child's classroom or the office. Extra order forms are also available in the office. Tickets will be available for pickup in the school office beginning on June 3.
Outdoor Movie Night!…
Bring your blankets and chairs for a fun family school event- ROOSEVELT"S OUTDOOR MOVIE NIGHT presenting Inside Out!! The festivities begin on Friday, June 3 at 6:00pm. There will be a taco truck on site and water, slushies, popcorn and candy will be for sale in the cafeteria. All proceeds benefit Roosevelt school.
Movie will begin at sunset: approximately 8:30pm.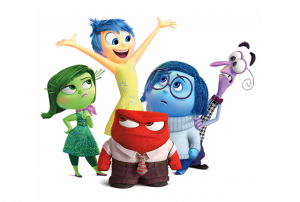 Admission : FREE!
We can't wait to see our Roosevelt Families there! Bring friends and enjoy a great evening under the stars for our last Family Fun Night of the school year!

At the end of the movie, we ask that you help to keep our school's campus clean and pick up any litter. Thank you!
Please note: 6th grade families are asked to volunteer for this event. At the end of the movie, we ask that you help to keep our school's campus clean and pick up any litter. Thank you!
SamTrans…
The 2016 Summer Youth Pass is now on sale. The pass costs only $40 and is good for unlimited travel for kids 18 years and younger from June 1 through Aug. 31.  More information is online at www.samtrans.com/syp including the ability to purchase the pass through the new SamTrans online store!
BoxTops & Labels for Education…
Last call for any BoxTops or Labels for Education/Campbell Soup labels! Please turn in any that you have to your child's classroom or the school office.  BoxTops and Labels for Education will be accepted until June 9.
"Like" us on Facebook…
Be sure to "Like" the Roosevelt page to get school and district updates and pictures from the classrooms in your news feed. www.facebook.com/RooseveltElementarySchool
Have a great week!
---

Advertising helps supplement this free website by DigitalPTO.com | Disable Ads Here