This is it! The last weekly update for the 2015/2016 school year!
Monday, June 6
Minimum Day schedule begins – All Kinders on Early Bird Schedule, Grades 1 & 2 dismissed at 1:00 and Grades 3 – 8 dismissed at 1:20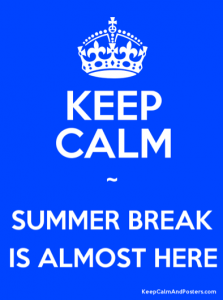 2nd grade BBQ at Red Morton at 9:00am -12:30pm
8th Grade graduation practice at MIT at 9:45am
Tuesday, June 7
4th Grade Mission PBL Presentations
1st grade picnic at Red Morton
8th Grade graduation practice at MIT at 9:45am
Kindergarten "Farewell Festival" at 10:00am
8th Grade "Hall Walk" after Graduation rehearsal (approx 11:00am) (We will be attempting to broadcast this via Facebook Live on Roosevelt's Facebook page. Be sure to check our page at www.facebook.com/RooseveltElementarySchool)
8th Grade Graduation at MIT Auditorium at 6:00pm (graduating students need to arrive by 5:15. Auditorium doors open at 5:30)
Graduation Party at Roosevelt at 8:00pm
Wednesday, June 8
5th grade "Westward Ho!" PBL presentations
8th Grade Pool Party at PCC
Thursday, June 9
8th Grade Graduation Breakfast at 8:30am
Last Day of School! – Super Minimum Day – all grades released at 12:00 noon
SJ Earthquakes vs. LA Galaxy Soccer Game Tickets…
If you purchased tickets for the June 25 soccer game, please come to the office to pick them up on June 7, 8 & 9.  The PTA would like to thank you for your support and we'll see you at the game! Contact Guy Taylor guytaylor123@yahoo.com or call/text 650-380-3886.
SamTrans…
The 2016 Summer Youth Pass is now on sale. The pass costs only $40 and is good for unlimited travel for kids 18 years and younger from June 1 through Aug. 31.  More information is online at www.samtrans.com/syp including the ability to purchase the pass through the new SamTrans online store!
BoxTops & Labels for Education…
Last call for any BoxTops or Labels for Education/Campbell Soup labels! Please turn in any that you have to your child's classroom or the school office.  BoxTops and Labels for Education will be accepted until June 9.
"Like" us on Facebook…
Be sure to "Like" the Roosevelt page to get school and district updates and pictures from the classrooms in your news feed. www.facebook.com/RooseveltElementarySchool
Have a great summer!
---

Advertising helps supplement this free website by DigitalPTO.com | Disable Ads Here