Thanks everyone for another great year at Roosevelt!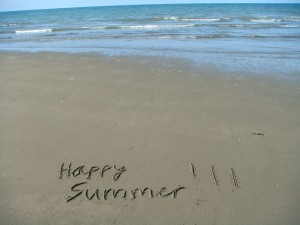 In 2013/2014 we celebrated:
* 2013 Golden Bell Award by the California State School Boards Association
* 2014 All-Star Teacher Nomination for Sarah Coyle
* 2014 J. Russell Kent Award for Pencil Box News
* Roosevelt's first ever 8th Grade Graduating Class!
* An API score of 801 (passing the state's goal of a score of 800 for all schools)
* 9/10 in the API Similar Schools Rank awarded by the California Department of Education
More to come in 2015!
School Supplies for the 2014/2015 School Year…
The following lists are the school supplies requested by each grade level for the 2014/2015 school year. Watch for sales on supplies at Target, Kmart, Office Max, etc. before the crowds!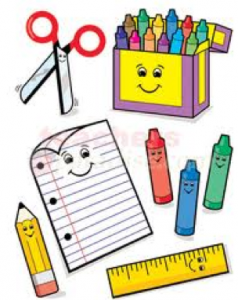 TK14_15 Supply List
K 14_15 Supply List
1st 14_15 Supply List
2nd 14_15 Supply List
3rd 14_15 Supply List
4th 14_15 Supply List
5th 14_15 Supply List
6th 14_15 Supply List
7th 14_15 Supply List
8th 14_15 Supply List
Principal's Reading Club…
Make sure your child is reading for 30 minutes EVERY day during the summer break! Reading Club fliers went home on the last day of school. If all of the pictures are colored in to indicate 30 minutes of reading each day,  your child will earn a prize when school is back in session. Please make sure the forms are turned in on August 25.
Reading Lists…
Keep your child reading this summer! The Redwood City Public Library has a Summer Reading Club and has summer reading lists for children of all ages and reading levels. If you sign up and read this summer, you can win some great prizes. http://www.redwoodcity.org/library/kids/index.html
Links for Kids…
Don't forget to include some educational (but fun!) computer screen time this summer. Links for Jiji Math, typing programs and others can all be found on the parent blog under the tab Links for Kids, so check it out!
Uniforms…
The following uniform color choices are part of the uniform dress code for 2014/2015:
Dress code for grades TK-5:
Navy or Khaki – pants, shorts, skirts, jumpers, etc
White or Navy – collared shirts/tops, sweaters, jackets
Dress code for grades 6-8 ONLY:
Black, Navy or Khaki – pants, shorts, skirts, jumpers, etc
White, Black or Navy – collared shirts/tops
Black, Navy or White – sweaters, jackets.
School spirit t-shirts, sweatshirts and sweatpants are also considered part of the dress code for grades TK-8. Roosevelt logo polo shirts, t-shirts, jackets and sweatpants will also be sold at MAZE day, so you can stock up. 
Important Dates for the 2014/2015 School Year…
August 19 – MAZE Day for students with last names A-L from 5:00-7:00pm*
August 21 – MAZE Day for students with last names M-Z from 4:00-6:00pm*
The first day of school for the 2014/2015 school year will be Monday August 25.
* Parents and students are always needed to help out at MAZE Day with collecting and stamping forms, selling spiritwear and welcoming new families to Roosevelt. If you would like to help out, please contact our PTA Treasurer, Guy Taylor at guytaylor123@yahoo.com
Have a great summer!
---

Advertising helps supplement this free website by DigitalPTO.com | Disable Ads Here